Menu Item of the Week: Ain't She Sweet Buffalo Chicken Wrap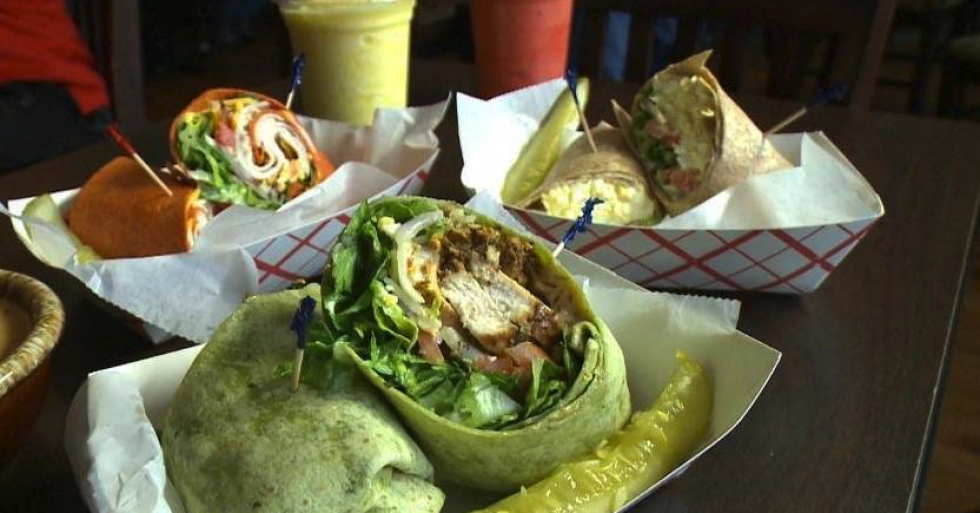 Photo: Ain't She Sweet Facebook
Just because you make New Year's resolutions to exercise more, lose weight and eat healthier does not mean you have to compromise on great food. This Bronzeville cafe has been offering up healthy sandwiches, wraps, smoothies and more that are great for your taste buds and your waistline. Even Mayor Rahm Emanuel has swung by to grab a wrap.
Ain't She Sweet Cafe, located at 526 E. 43rd Street, uses healthy, organic ingredients to create its customers' favorite menu items, such as the jerk chicken bowl and our favorite, the buffalo chicken wrap.
This buffalo wrap incorporates a homemade buffalo sauce with grilled chicken, red onions, lettuce, tomato and cheddar jack cheese, all rolled up in the wrap of your choice. You simply can't go wrong with this menu item. It is priced at $8.49, and comes with chips or apple slices.
If you are looking for a healthier way to kick off you new diet, stop by Ain't She Sweet.