Ladies and Gentlemen, this was Mamby No. 3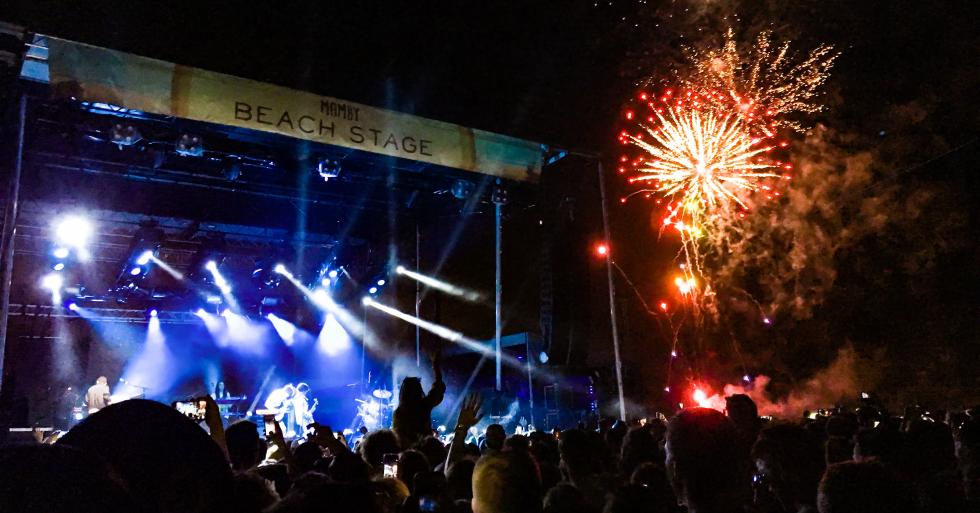 Not "Mambo No. 5." And no, Lou Bega was not a headliner.
Mamby on the Beach stands unique in the crowd of Chicago music festivals. Set on the South Side's Oakwood Beach, just outside of Bronzeville, the ideal warm-yet-cool summer weather instituted a platform for an impeccable two-day festival, just steps from Lake Michigan.
For its third year, Mamby on the Beach managed to successfully combine eclectic music, stunning art and classic beach activities in one weekend. The headliners varied from widely-popular rock acts MGMT and Walk the Moon to electronic acts like Tchami and Sam Feldt, as well as Chicago natives Sir the Baptist, Saba and Green Velvet.
With this year's new initiative "More than Music," Mamby offered a list of activities ranging from health and wellness, beauty and fashion, and art experiences to keep you busy when not watching bands. Festivalgoers bounced from yoga to beachside games to the silent disco between Mamby's two main stages and tent.
One of the best features of Mamby is how the festival captures the essence of the beach. This year's set list radiated chill vibes from the get-go and progressively picked up speed as the day went on.
React Presents executed Mamby on the Beach as a festival that accurately encompasses Chicago. While Lollapalooza's Grant Park has beautiful tall buildings as a backdrop, the skyline view from Oakwood Beach grants Mamby on the Beach a top photo op.
Until next year, we'll be here, reliving our saved Snap stories, Instagrams and festival Boomerangs.