Inside Scoop on the Royal Wedding with Royal Expert Fred Weintraub
The countdown is on! Prince Harry and Meghan Markle will become husband and wife in less than 24 hours. We had our royal expert Fred Weintraub here to break down some of the buzz about all the rumors of the wedding and festivities.
Where will the festivities take place?
It will be in Windsor. Windsor is a market town 22 miles outside of London. The best way to get there is by train, which takes about an hour. If you're the queen you can take a helicopter from Windsor to Buckingham Palace in about 35 minutes. Windsor Castle is Queen Elizabeth's weekend home. It is where she enjoys spending most weekends when she does not have official business. At 92-years-old, you can often see her riding horses on her estate.
The UK is expecting between 50,000 to 100,000 people to be in the town for the wedding. With only 600 people invited to the ceremony, they will have to park three miles away.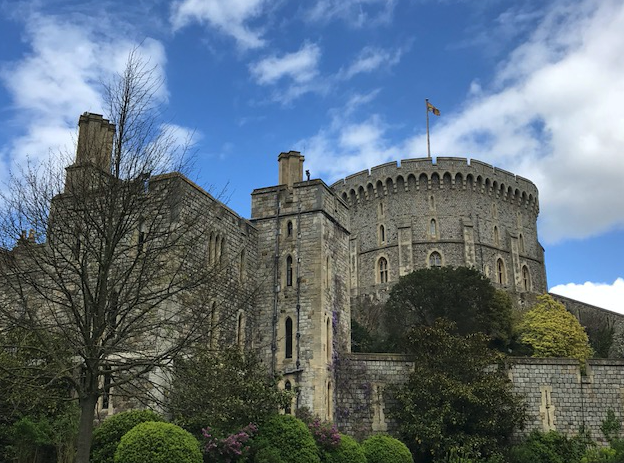 How much will the wedding cost?
While no one really knows the official cost of this wedding...the major cost will be for security.

How are they preparing for the wedding?
This week, there have been rehearsals for Meghan and Harry's carriage ride around the town. That should take about 25 minutes. About 2,600 members of the public, representatives of Harry and Meghan's charities, and the royal household will be allowed to watch the procession from the grounds of the castle. This is a way to get the public involved.

Meghan and Harry were at Windsor yesterday probably going over the final details for their big day. It has been reported that Meghan's mother met Prince Charles, Camilla, William and Kate earlier this week and will meet Queen Elizabeth later today.

How do we see the festivities from Chicago?
If you want to really see the festivities, you better set your alarm for 4:15A on Saturday so you don't miss any of this historic event. The wedding starts promptly at 6A.


To see more from Fred Weintraub, click here!