Houston vs. Chicago: Whose "Bean" is better?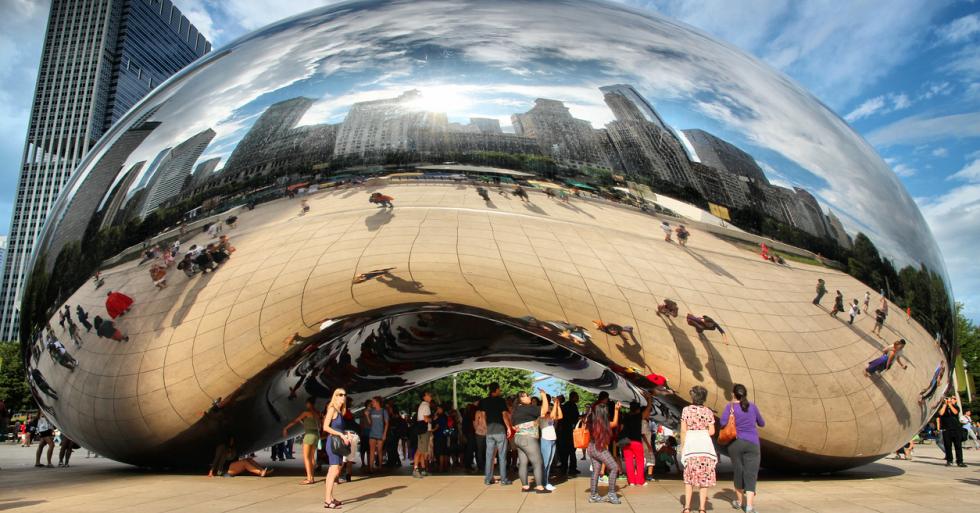 Have you heard about the rivalry heating up between Chicago and Houston? The Cloud Gate sculpture, affectionately known as "The Bean," has a new competitor in Houston. Houston has a new sculpture called the Cloud Column, made by British sculptor Sir Anish Kapoor, who also created Chicago's Cloud Gate.
What sparked the debate was an article published by Chicago Tribune reporter, Kim Janssen titled Unoriginal 4th place Houston get its own bean sculpture...whatever.
Lisa Gray, a writer for the Houston Chronicle, is biting back!
Chicago Trib columnist @kimjnews
dissed Houston's new bean -- and Houston.

So we fought about that.https://t.co/DAsDHpY3XCpic.twitter.com/xdPE0bhk7D

— Lisa Gray (@LisaGray_HouTX) March 28, 2018
Janssen then posted a tweet of his own.
In case there are any clicks left to be had out of this, my fight with Houston is now on the @chicagotribune website, too. Sorry https://t.co/8qUEI98wM8

— Kim Janssen (@kimjnews) March 29, 2018
The two writers' Twitter exchanges are both brutal and hilarious! Both cities pointing out their sports victories, population size, weather, and of course who has the better bean! Regardless of where this battle goes - we know who the better city is, right?
Photo: istock/tupungato