GOTW: Loyola vs. Brother Rice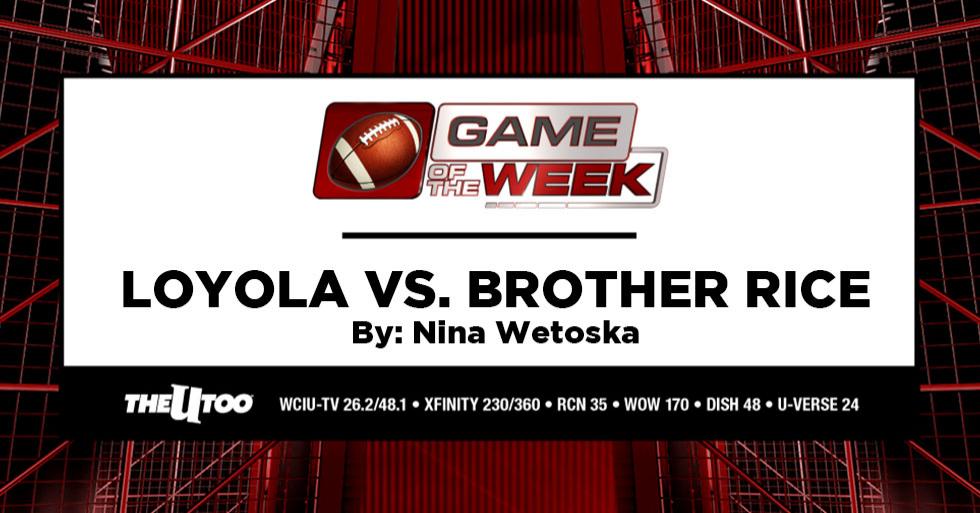 With the number one seed on the line, Brother Rice and Loyola face off in the Chicago Catholic league championship. Both teams have dominated their opponents and boast a perfect record of 8-0 coming into Week 9. At 7:30pm this Friday at Brother Rice, these two Catholic league powerhouses will showcase why they deserve the coveted number one seed for the IHSA 8A state playoffs.
Last week Loyola showed their football prowess by defeating Providence 42-7. Week 8 athlete of the week, Loyola quarterback Tommy Herion, described his anticipation of this week's game, "I think everyone is very excited and focused on the game. We know Brother Rice is a great team, but we know we are a great team too. I'm looking forward to an intense exciting game." The Loyola Academy student body is equally excited for the game and plans on coming out in full support.
In preparation for the last game of the regular season, Coach John Holecek has been analyzing their Week 9 opponent and figuring what the Ramblers need to do in order to come out with a win. He explained his mentality for the upcoming game, "Brother Rice is one of the most athletic teams you will ever see at the skill positions with a quarterback who can make all the throws. To beat a team with this much talent you have to limit mistakes and keep the ball away from their dangerous offense. Whoever comes out on top gets the CCL blue championship and a number 1 seed in the playoffs, but both teams have great post-season chances so probably not the last time we meet this year."
The "dangerous offense" Coach Holecek refers to is led by quarterback Dino Borrelli. Along with Illinois recruit, wide receiver Ricky Smalling, Brother Rice's offense poses a threat to the Rambler defense. To limit the Crusaders offensively, Loyola will need to shut down their run game and any open looks down the field for Brother Rice. Utilizing their explosive offense, which includes Duke commit, wide receiver, Jake Marwede and quarterback Tommy Herion, will also be a key objective for the Ramblers.
The varsity game will be broadcast as the high school football game of the week this Friday on The U Too at 7:30pm. Fill the stands or watch the game live on TV to see who will keep their perfect record heading into playoffs.