Fill A Bag, Fill A Bus is Back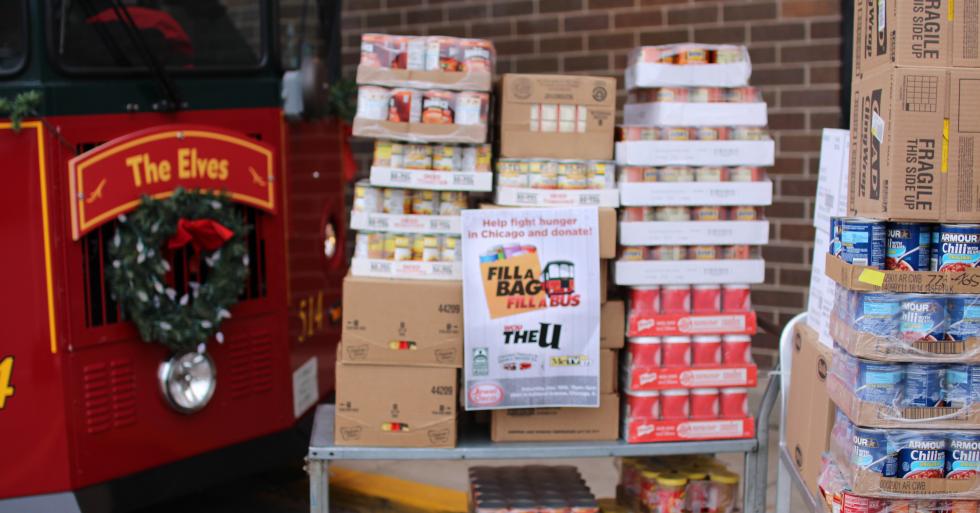 Fill A Bag, FIll A Bus is back for the holiday season! The Chicago Food Depository partners with shelters, soup kitchens, and food pantries to feed those in need daily. WCIU, the U is helping them keep their supplies stocked with our FIll A Bag, Fill A Bus initiative. We have partnered with Jewel-Osco, Beam & Raymond, MeTV FM, and Chicago Trolley and Double Decker Co.
Last year was a huge success. We want to make it even better, so stop by one of the Jewels locations listed below to get involved.
To donate online, click here!