Curling on a rooftop bar sounds like the ultimate winter night out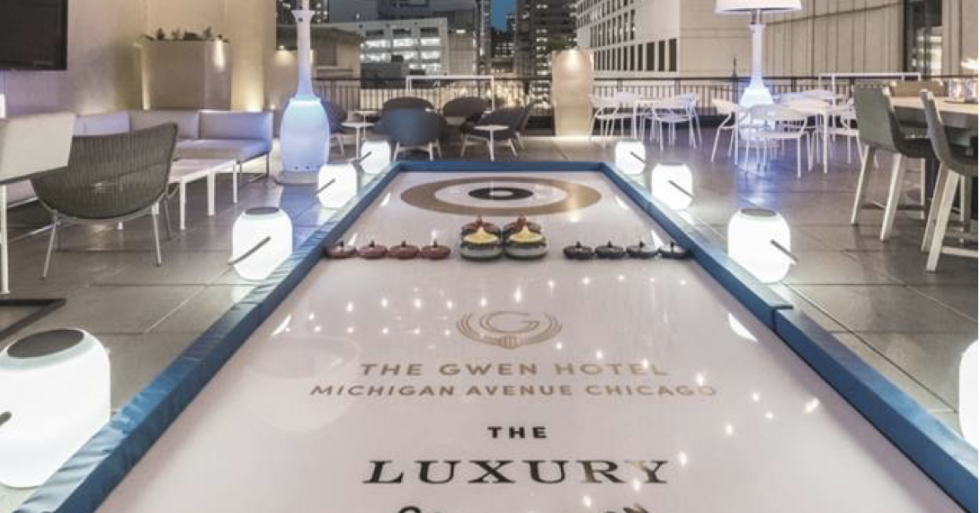 The Gwen Hotel has winterized its rooftop bar with fireplaces and a warm drink menu to match, but it has added a unique element as well — a curling rink. You know, the sport with the brooms and big stones.
The Gwen is extending rooftop season into the winter months with this fun activity. The new outdoor, iceless curling rink can be played in groups of two or four at a time. Book it here. The admission is $25 per person, which includes a beverage.
Use the Winter Olympic sport as an opportunity to try some winter cocktails, such as the Tea-Groni, which is a classic negroni infused with rishi tea and cinnamon, or a Maple Old Fashion.
Don't settle into the wintertime blues this year. Beat the cold weather with this fun outdoor activity.