Chicago Food to Go: New Year, New Restaurants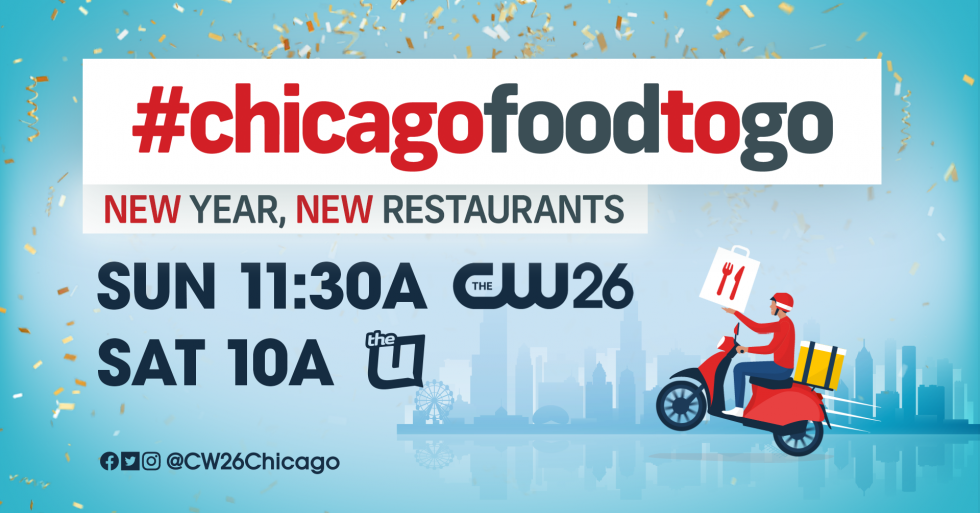 It's a New Year and Chicago Food to Go will give you some new restaurants to add to your bucket list! This weekend's episode will be highlighting new restaurants that have opened up in the last year. The last several months have posed many problems for restaurants - as some permanently closed their doors. While others tried creative ways of opening new doors, adapting for delivery, and outdoor service - but also because owners saw no other choice but to move forward.
In this week's episode, our restaurants range from brick and mortar locations offering up breakfast and dinner options, as well as a new Food Truck dishing out the barbeque, plus a Ghost Kitchen concept created by a couple serving Nashville Hot Chicken – Chicago style!
One of the restaurants you will be seeing on the "New Year, New Restaurants" episode is Afro Joes. Afro Joe's is a new coffee shop that opened up in the Auburn Gresham neighborhood. The owners wanted to create a space that is unique and special to their community, where they showcase artwork from artists in the community for sale. As well as a space to help kids with their homework, all while serving up delicious hot coffee/tea drinks and tasty breakfast/lunch options. Learn more about Afro Joes this weekend on Chicago Food to Go!
When to watch:

Saturdays

10A on The U

Sundays

10:30A on The U

11:30A on CW26
Follow us on social media @CW26Chicago and with the hashtag #ChicagoFoodToGo to discover delicious dishes and share your favorite takeout spots all while supporting local Chicago eateries.