5 Tacos To Try This Taco Tuesday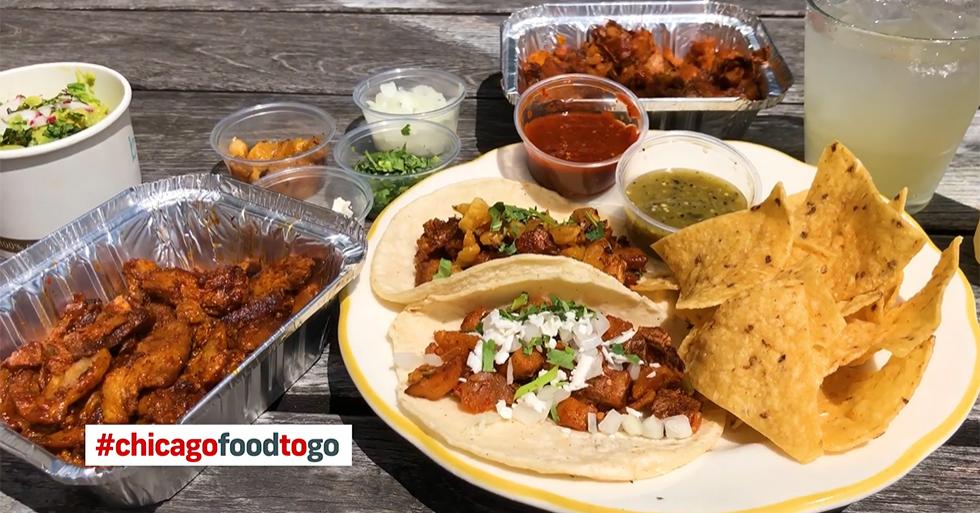 It's Taco Tuesday and it's time to celebrate with some great tacos across Chicagoland!
Our #ChicagoFoodToGo team has curated restaurants serving some of the best tacos in town for you to check out below.
Big Star is a bourbon and beer-focused, taco-slinging, late-night honky-tonk in the heart of Chicago's Wicker Park and Wrigleyville.
Dos Amigos opened in February 2017 and is located at the corner of Milwaukee and Rockland in Libertyville, Illinois. Since then, owners Sergio Casillas and Oscar Garcia have been serving quality classic dishes and daring new ventures into the uncharted territories of food.
Velvet Taco is a temple to the liberated taco. They're a one-of-a-kind taco concept serving premium food in a unique & funky fast-casual setting.
Once Upon A Grill serves breakfast, lunch and dinner all day every day! Their eclectic menu features everything from delicious omelets, homemade soups, fresh salads, corned beef reubens and our famous tuna salad & egg white salad sandwiches to our authentic Mexican cuisine.
At this laidback cantina on a charming tree-lined street, the flour tortillas are made in-house, mesquite wood fuels the open-flame grill, guacamole is made to order, and the seasonal fruit-forward margaritas are available by the glass and the pitcher. Learn more about Old Pueblo Cantina online here.
Looking for more #ChicagoFoodToGo options? Explore restaurants recommended by fellow Chicagoans online here.
You can watch Chicago Food To Go Sunday nights at 9:30 on CW26!