Bonci is on the way to quickly becoming a Chicago favorite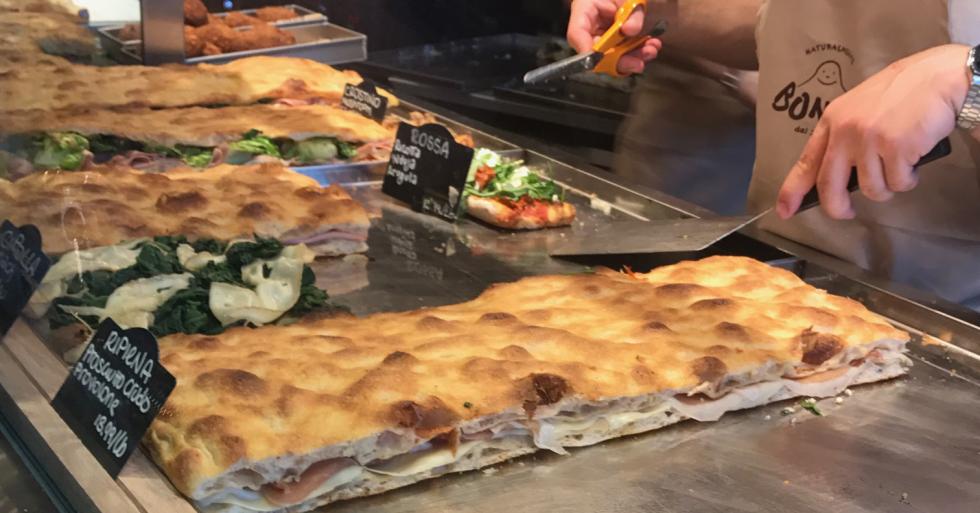 It's been over a week and the line is still wrapped around the corner at Bonci. The location in Chicago's West Loop is the first location of the franchise outside of Rome. People from all over our city are trying to get a taste of this authentic Italian pizza. Bonci's popularity is also due to its unique flavor options. From prosciutto with provolone to lemon and feta, there are a great deal of options.
The large rectangular pizza are cut with scissors to the desired size of each customer. The pizza slices are than weighed and purchased by the pound. Prices vary from $8.99 to $14.99 per pound.
Pizza is already a Chicago staple and Bonci might be the next must-have slice — well, snip — alongside of Lou Malnati's and Giordano's.