Around Town: Four Dog Parks You Must Take Your Pup This Summer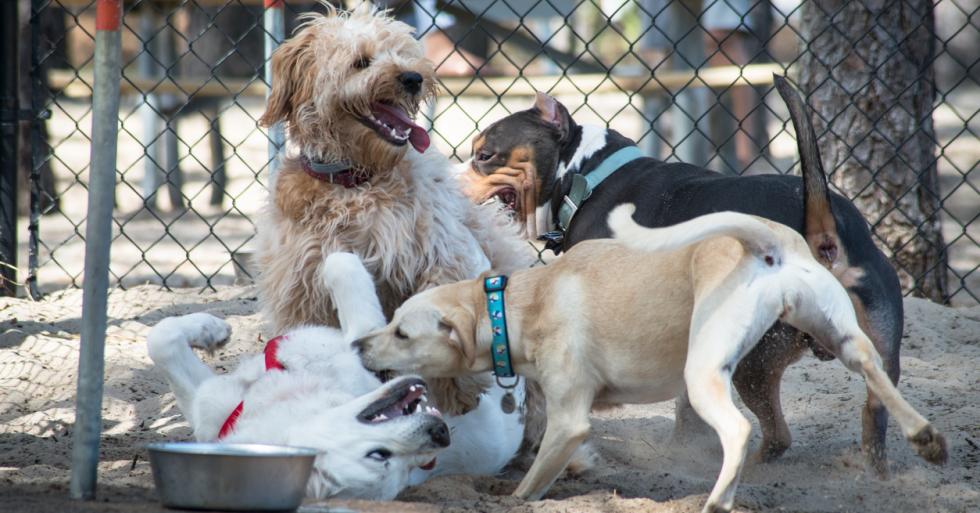 Summer is right around the corner and everyone loves to get out and enjoy the sun, even your dog. There are plenty places around Chicago to take your pup out to play. Here are a few places you must check out!
While you are out and about with your dog, make sure you take a quick video on your phone to share with The U Dog Cam and you could see your dog on TV!
For Small Dogs
16th Street Dog Park
16th St. and Prairie Ave.
This small dog park is located just a few blocks from Soldier Field. It is perfect for small dogs. There are no water features, but it is just a nice place to get your dog out of the house and burn some energy.
Dogs of All Sizes
Skinner Bark Park
1358 W. Monroe Ave.
This West Loop dog park has it all. It is almost a half of acre of free space for your dog to run around. There is green turf, gravel, and concrete surfaces for your dog to play. There is also a three-tier water fountain for dogs of all sizes. Now if your dog is a water lover, there are also hoses and a kiddie pool for your dog to cool off.
Water Lovers
Montrose Dog Beach
Montrose Ave. & Simonds Dr.
Montrose Dog Beach is the largest dog-friendly outdoor area in Chicago. Your dog can enjoy sun, sand, and water at this beach. Now, due to the large area make sure you keep a close eye on your furry companion.
Center of the City
Grant Bark Park
1000 S. Columbus Dr.
This dog park is a fun oasis in the center of the city. There are plenty of trees for shade if your dog wants to relax, as well as space to play fetch. This park also has water features available during the summer.
Photo: Darwin Brandis