A shimmering new fieldhouse will be built in Bronzeville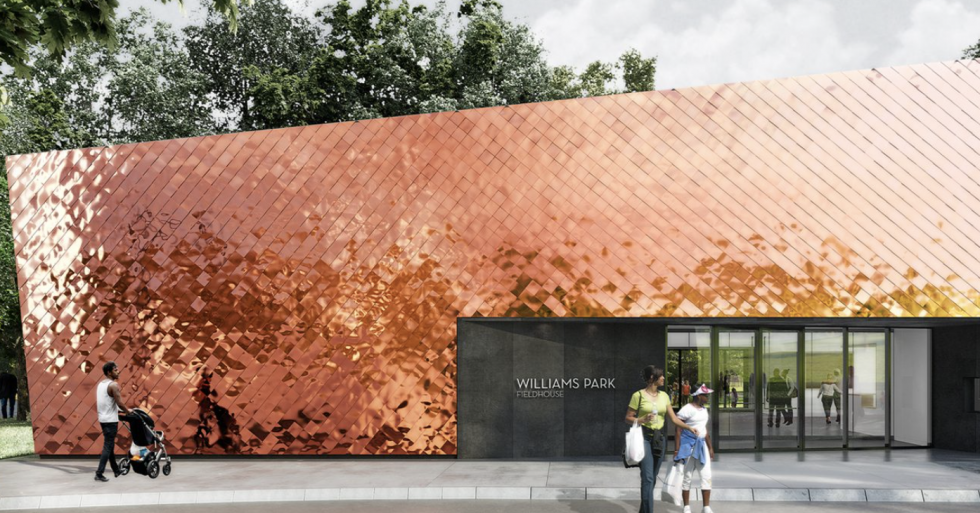 Can you imagine walking through the park on a summer day and catching a glimpse of bronze shimmer in the distance?
Well, soon enough that is exactly what you will see in a park in Bronzeville. According to Curbed Chicago, a building permit has been issued for the long-awaited fieldhouse project in Williams Park, located at 2820 S. State Street.
Not only will the new structure be quite the sight to see, it will be a great resource for the neighborhood. It will be a 10,000-square-foot structure designed by Chicago-based STL Architects. The exterior will be covered with bronze metal that reflects perfectly in the sun, while the facility will contain a gymnasium and two multipurpose club rooms. A new splash pool is also a part of the project. There is no word on when the project will be complete, but hopefully it can be enjoyed this summer.
Photo: STL Architecture