5 ways to save money at Lollapalooza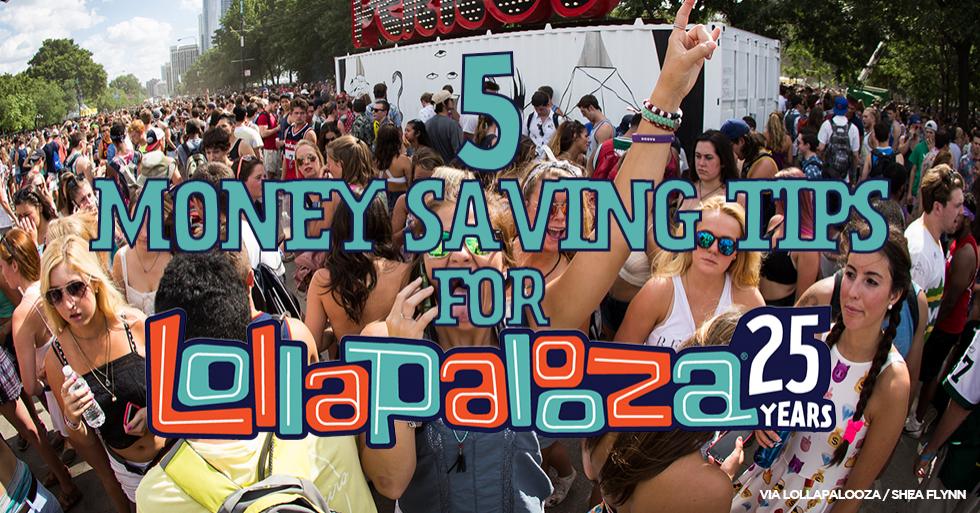 With it being Lollapalooza's 25th anniversary, the anticipated Chicago music festival has extended its usual three days to four. More music, more fun — we have nothing to lose, right? Well, we have one thing to lose: money.
Don't drain your finances with these five simple tips to save cash at Lollapalooza — or any summer music festival in Chicago this summer!
1
Transportation
Ubers and cabs can be crazy expensive with the influx of travelers this weekend. Whether you need a ride around Chicago or you're coming from the suburbs, public transportation is your best bet. Metra is offering a 4-day unlimited ride train pass for the weekend. CTA and Pace will be running all weekend. Plan ahead for real-time travel information here.
2
Share a ride
If for some reason public transportation isn't in the cards for you, be sure you carpool! You can split the gas and each save a significant amount. But who wants to sit in Chicago traffic while music and bands are waiting for your arrival? See tip one.
3
Plan a daily money-cap
If you're attending all four days of Lollapalooza, it can be really easy to spend in the festival environment. Creating a daily budget beforehand will help your Monday morning bank account check. Break down the day in meals, drinks and water, and check in on your daily total between performances.
4
Activiate your wristband before the festival
Thank goodness for 'Lolla Cashless.' Leave your credit, debit, cash and risk of getting pickpocketing by linking your wristband online with your credit card prior to the festival. This can be tricky because it could feel like unlimited money. See tip three.
5
Attend an after-show or stream from home
Can't attend the show live? See some of your favorite artists at Lollapalooza's official after shows. Tickets are much cheaper than Lollapalooza 4-day passes or overpriced re-sale one-day passes. Lollapalooza also offers streaming all weekend long on the Lolla homepage. Watch Lolla from anywhere and see headliners and artists including the Red Hot Chili Peppers, LCD Soundsystem, Future, Major Lazor, Flume, M83, Leon Bridges, the Strumbellas and more!