You & Me marries two dogs this Valentine's Day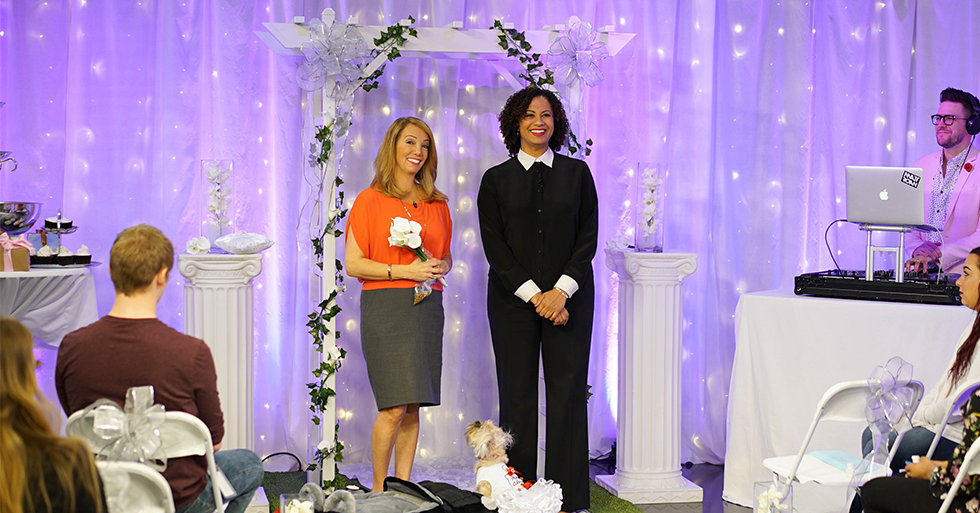 Roscoe and Linda were two inseparable pups from the Dog House of L. C. & L. 
The doggie duo had an amazing Puptial ceremony and reception this Valentine's Day on You & Me. See photos of Roscoe and Linda's big day below. They're now living happily every after and happily ever adopted!
Thanks to John Garrido, Tails in the City, Sprinkles Cupcakes, South Suburban Humane Society, West Suburban Humane Society, P.A.W.S. of Tinley Park, One Tail at a Time and DJ Matt Roan.