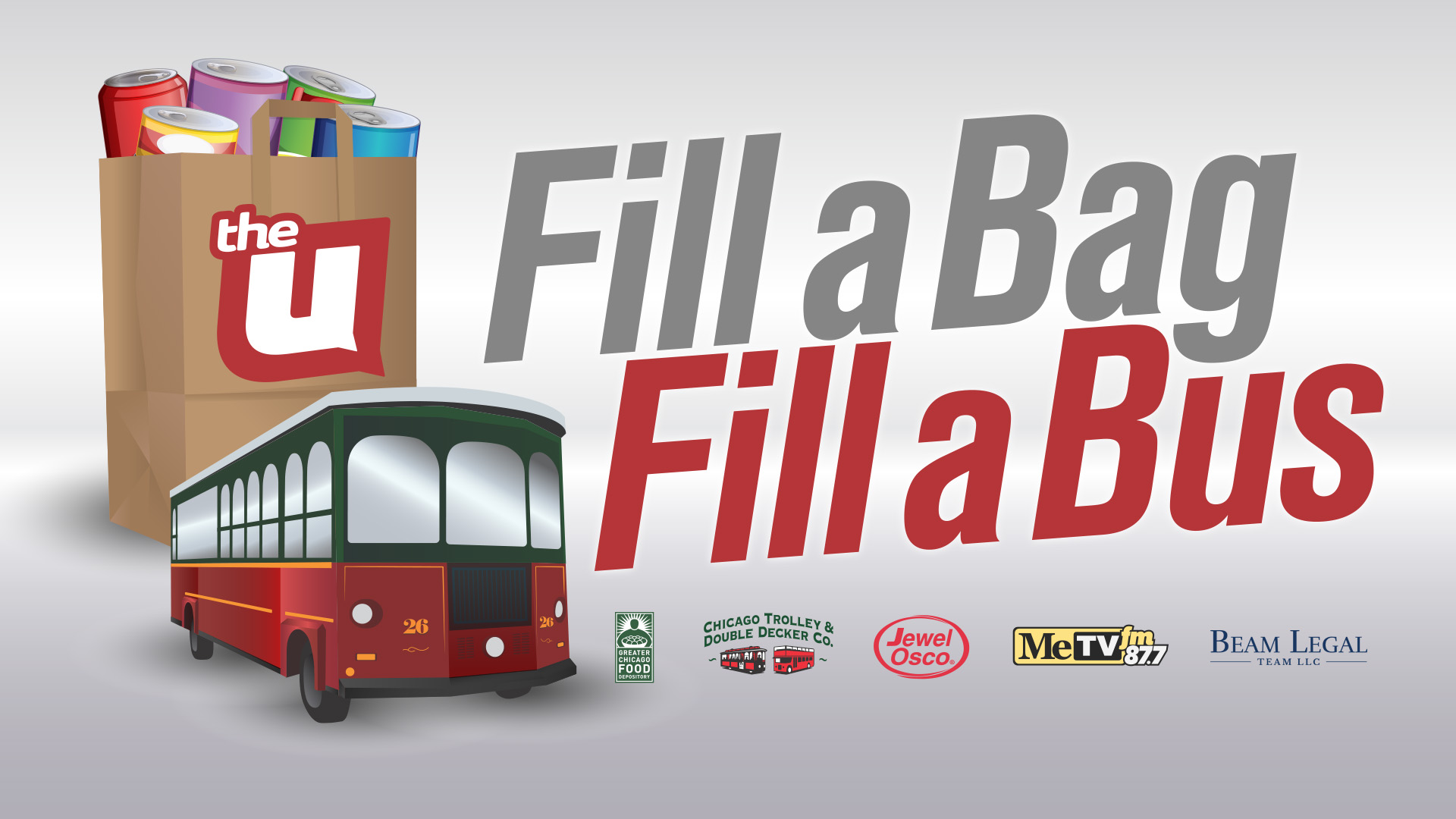 Fill a Bag, Fill a Bus is back, and we need your help to fight hunger in Chicago!
Join us Wednesday, December 19 as WCIU, The U, teams up with The Greater Chicago Food Depository, Chicago Trolley and Double Decker Co., Jewel-Osco, MeTV FM and Beam Legal Team to help feed those in need!
In the Windy City, more than 232,100 households are served by the Food Depository annually, and we need your help to make sure no person goes hungry.
There are multiple ways you can provide a meal this holiday season!
Get in on the action by joining forces with your favorite host from The Jam and donate to their team online! Online donations will be accepted now through December 19. With every dollar, you can provide three meals to those in need!
You can also stop by any of the Jewel-Osco donation sites and shop for a cause by buying nonperishables and donating them on your way out.
Catch us at one of these locations:
South Loop (6A-11A) - 1340 S Canal St
Homewood (Noon – 4P) - 17705 S Halsted St
River Forest (Noon – 4P) - 7525 Lake St
Thanks for supporting our mission to end hunger in the Windy City!