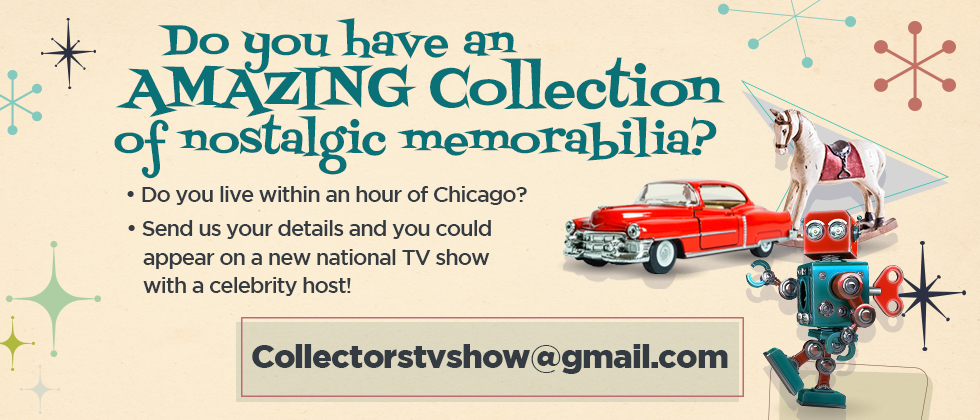 Does this sound familiar?
You started collecting items from a movie, a tv show or perhaps classic cars and your collection has now taken over your home - maybe even your life. Has your collection become the envy of all other collectors? Well, we have a job for you!
There is a new national TV show in the works and they are looking for your amazing collection. They are casting in Chicago and looking for UNBELIEVABLE collections of memorabilia, toys, cars or other great collectibles.
Let us know if you live within an hour of downtown Chicago and would you like to go on TV to show off your collection to our celebrity host for a new national TV series?
Please email us with details about your collection and a few photos!
-How long you've been collecting?
-How many items are in your collection?
- What are some of your favorite pieces?
-What makes your collection amazing?
Please email all of the information to collectorstvshow@gmail.com!