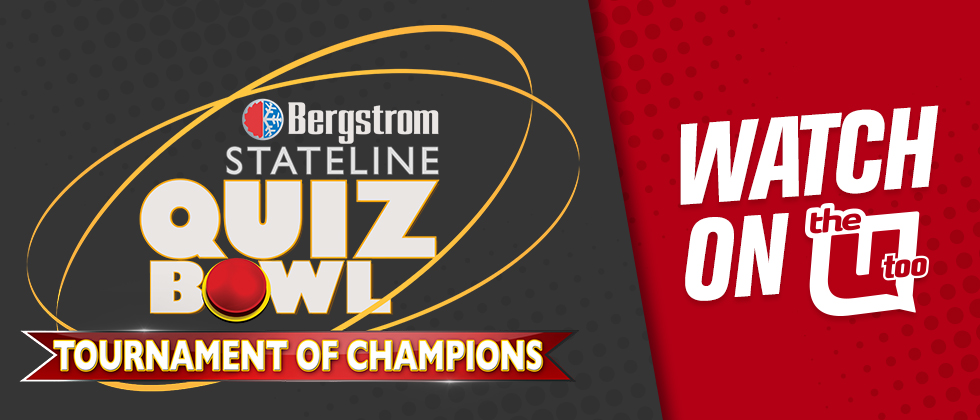 Watch the Bergstrom Stateline Quiz Bowl on The UToo!
Three Chicago-area high schools are featured on a new quiz program airing on The UToo. Students from Fremd (Palatine), Sandburg (Orland Park) and Metea Valley (Aurora) are competing in the Bergstrom Stateline Quiz Bowl. This week, Fremd High School faces off against Metea Valley in the championship round! Watch it on Saturday, July 14 at 10:30A on The UToo.
The UToo will broadcast a new episode of the tournament each Saturday leading up to the competition's championship game on July 15, 2018. Stay tuned for schedule updates!
The UToo can be watched on WCIU-TV 26.2, XFINITY 230/360, RCN 35, Dish 48, AT&T U-verse 24 and WOW 107.