Where to Watch the Solar Eclipse Around Town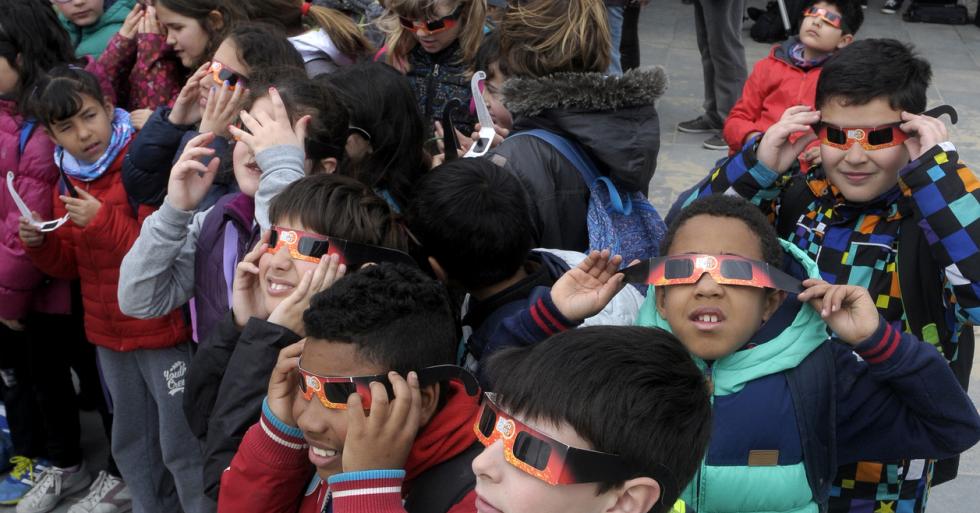 For the first time since 1979, a full solar eclipse will be viewable on U.S. soil. Chicagoans will have one of the best views. At 1:19pm, 87% of the sun will be covered by the moon. There are plenty of places to view around town. The Chicago Park District will be hosting free eclipse viewing parties at 20 parks throughout the city, including Washington Park, 63rd Street Beach, Lincoln Park, and many more. You can find other locations listed here.
In addition, the Adler Planetarium will host an eclipse block party. There will a live "Mad Science" display, telescope viewing and carnival games. The Adler Planetarium will be giving away solar eclipse viewing glasses at Lagunitas Brewing Co. on Friday starting at 12:30pm.
There will be another solar eclipse viewing party at the Morton Arboretum. With admission, a pair of solar eclipse viewing glasses will be provided. Remember, do not try to stare at it with the naked eye.