This week in Chicago: Pizza, power and Cubbie-coladas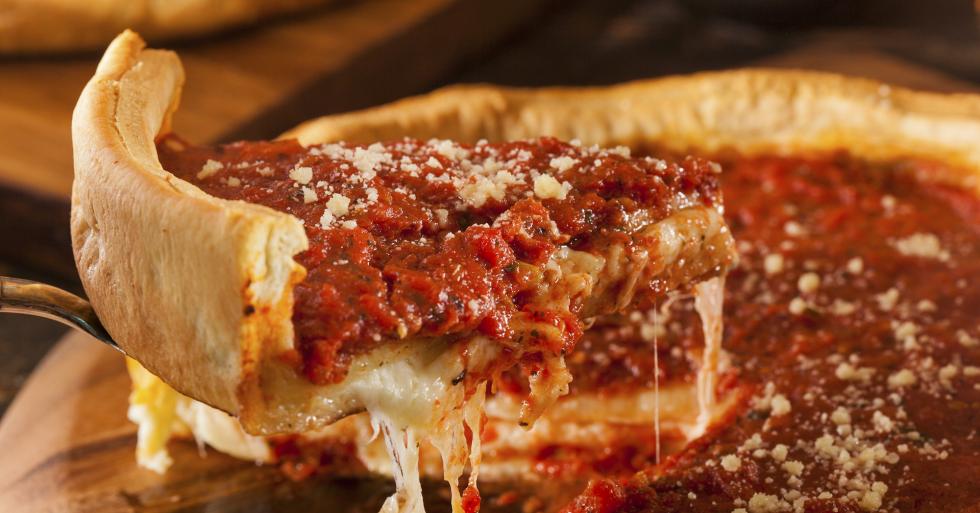 From pizza in a bag to jokes at the dentist, here's what's up in Chicago this weekend.
We're trying...
…every type of Chicago pizza. The second annual Chicago Pizza Summit is this weekend! Push your pizza boundaries and check out the event at Chop Shop in Wicker Park this Sunday, April 9, 2017. While the event is sold out, you can win tickets from Old Style Beer on their Instagram. Follow @OldStyleBeer to get a piece of this pizza summit.
We're celebrating...
…strength and lady power at the 23rd annual Black Women's Expo! The event covers everything beauty, health and wellness-related while embracing and empowering black women. The Black Women's Expo runs April 7-9, 2017 at McCormick Place.
We're laughing...
…at stand-up routine from Dean Cole! The actor and comedian returns to his hometown Chicago and dropped by our studio to after a quick trip to the dentist. See Dean Cole this weekend at Improv in Schaumburg tonight through Sunday.
We're singing...
…GO CUBS GO! The 2016 World Series Champs return to Wrigley Field for their first home game this Monday, April 10 at 7:05 P.M. against the L.A. Dodgers. We're ready for you, Cubbies!
We're brunching...
…and boozing in Cubs fashion. Check out brunch favorites at Trader Todd's this weekend including a conch benedict as well as jerk chicken and waffles. YUM. Oh, and did we mention their Cubbie-colada ahead of the Cubs home opener this Monday? Enough said.
We're jammin'...
…to John Mayer. The blues-rock, solo-guitarist and band singer returns to the United Center for "The Search for Everything" tour this Tuesday, April 11. Get tickets here or plan to catch Mayer this summer at Wrigley Field with Dead & Company.