This week in Chicago: Cubs movies, DIY crafts and street festivals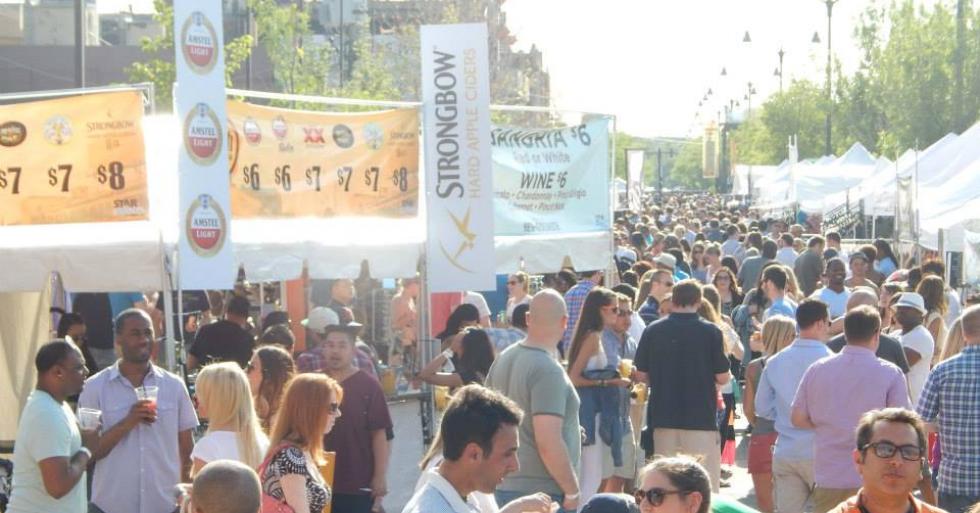 From Purple Rain to purple flowers, here's what's up in Chicago this weekend.
We're seeing...
…the new indie comedy Landline. The film features Wrigley Field and Cubs fans, as a PR executive loses the Cubs as a client to a social-media whiz kid. Writer and director Matthew Aaron stars alongside Cubs great Ryne Sandberg, comedian Tom Arnold and Betsy Brandt of Breaking Bad. See the premiere this Sunday at the Music Box Theatre.
We're partying...
…like it's 1999. The forcast may call for rain, so ensure a few hours are purple. This Saturday, the Prince Experience is performing Prince's greatest hits at Joe's Live Rosemont. Get tickets!
We're attending...
…the annual Macy's Flower Show. You & Me reporter Jackie Kostek got a sneak peak of the awe-inspiring floral displays and the fresh, bright cocktails. The show is free and kicks off this Sunday and runs through April 9, 2017.
We're getting ready...
…for street festival season. Taste of Randolph just announced their lineup with acts like Dawes, Eden, Robert DeLong and more! See the full lineup here.
We're crafting...
…DIY Easter baskets! Sarah Teresinski of ReDeux Kids shared ways to save money by making darling DIY Easter baskets with upcycled items around your house.
We're pigging out...
…on bacon! Everything is better with bacon, right? Baconfest Chicago starts next weekend, March 31 to April 1, 2017. Get tickets before they sell out.