This week in Chicago: Burrito bars, beers and bets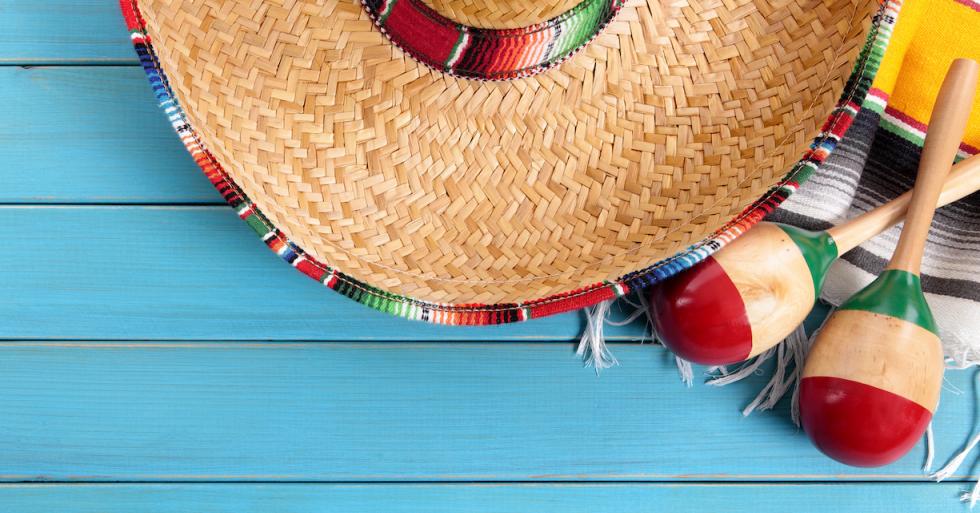 From to Cinco de Mayo to the Derby, here's what's up in Chicago this weekend.
We're celebrating…
…Cinco de Mayo! Before you embrace Mexican culture with classic dishes like cemita and margaritas both sweet and spicy, take a few minutes to learn history behind the holiday.
We're brunching…
…at Broken English Taco Pub! The restaurant opens their third location in Lincoln Park on Tuesday. Carry your Cinco de Mayo festivities through the weekend at either their Michigan Avenue or Old Town locations, and eat your way through their new breakfast burrito bar.
We're laughing…
…at star of the sweet new sitcom set in Chicago, Superior Donuts! Actor and comedian Jermaine Fowler dropped by our stuido to tell us more about the show. See Fowler at Zanies in Chicago tonight, May 5, and at Zanies in Rosemont tomorrow, May 6. Get tickets.
We're drinking…
…stouts, lagers and IPAs. Soldier Field transforms from the home of the Bears to the home of the beers this Saturday, May 6! Check out 100 breweries with over 200 beers featured at this year's Chicago Beer Classic.
We're placing…
…our bets. One of the most exciting days in horse racing is here! Get your Kentucky Derby fix this Saturday, May 6, at the Arlington Park Race Track. From giveaways to fashion contests, this is a Derby party like no other. Find out more about the fabulous celebration here.