The second phase of the Navy Pier Flyover project has begun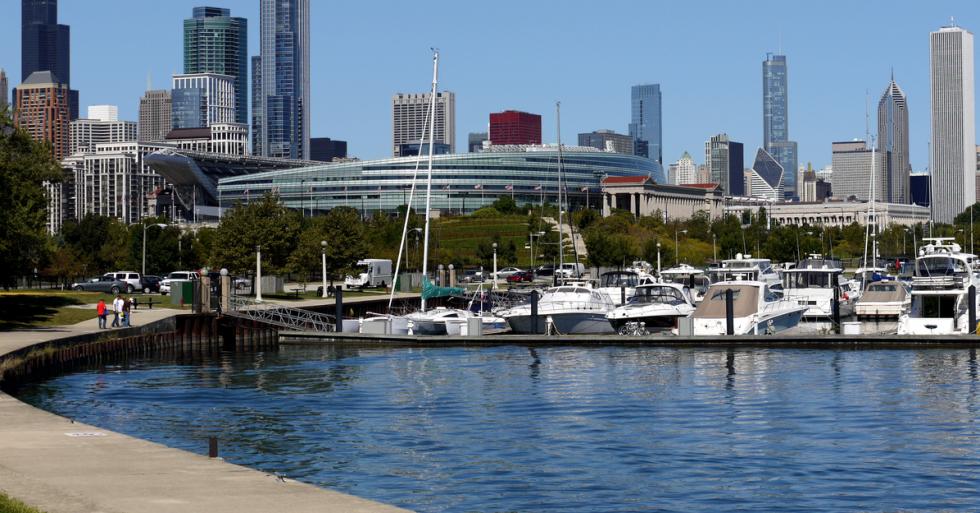 Photo: Peter Spiro
On November 15, 2017, Mayor Rahm Emanuel joined the Chicago Departmnet of Transportation (CDOT) and the Chicago Park District to break ground on the second phase of the Navy Pier Flyover Project. This a 2,200-foot structure that connects the two portions of the trail, ultimately creating an uninterrupted 18-mile lakefront trail.
The most recent project consists of a new 16-foot wide multipurpose bridge from just north of Ogden Slip to the north end of the Chicago River Bridge. The 807-foot segment will run alongside Lower Lake Shore Drive and over DuSable Park.
"CDOT is very pleased to be launching work on the second phase of the Navy Pier Flyover project," CDOT Commissioner Rebekah Scheinfeld said. "This means that by the end 2018, we expect to achieve the most important safety improvement of the project, which is separating pedestrians and bicyclists from the vehicular traffic that crosses at Illinois and Grand Streets. This will represent a major improvement for everyone who uses the Lakefront Trail through the downtown area."
Funding for the project was provided by the Chicago Park District with the support of a donation from Ken Griffin, founder and CEO of Citadel.
Unforunately, this project will not be ready by next summer. It is expected to be completed by late 2018.