The 15 Best Costumes We Saw at C2E2 This Weekend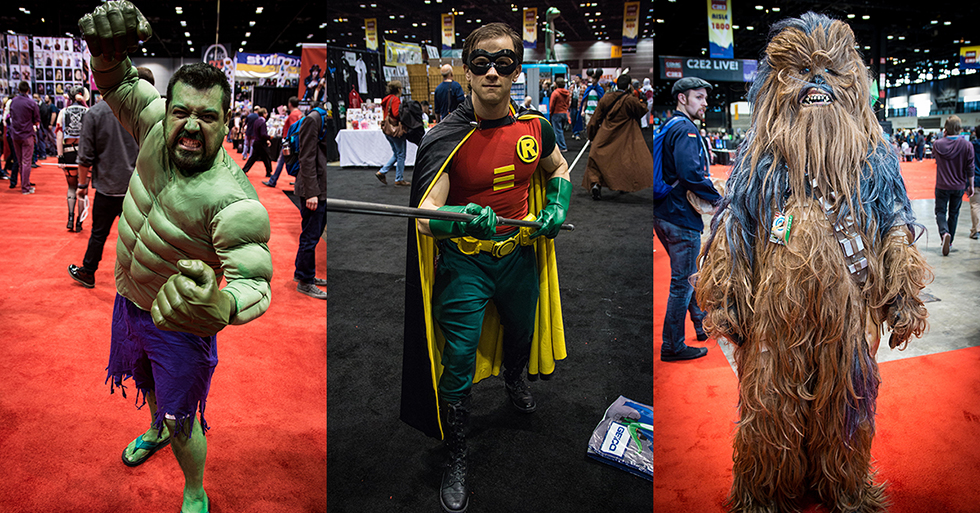 C2E2 rolled into the Windy City this weekend, bringing together thousands of fans eager to share their love of comics, movies, and pop culture. The annual expo was held at McCormick Place from Friday to Sunday, meaning fans had plenty of time to dress up as their favorite characters.
Not surprisingly, this year was dominated by costumes inspired by the massive Star Wars: The Force Awakens - but it wasn't all about the Galactic Empire. Fan of old-school favorites like Batman and Superman were also out in full force.
If you couldn't get to the expo this weekend, or want to relive the best moments, fear not! WCIU was there, and we've compiled some of the best costumes from our favorite TV shows, comics, and movies. Have a look!
The Joker
This fan drew inspiration from Cesar Romero's 1966 TV version and Jack Nicholson's 1989 film version to deliver an amazing impression of the famous Batman villain.
Batman
This fan took a more modern approach to the Caped Crusader, no doubt in anticipation for this weekend's Batman v Superman: Dawn of Justice.
Robin
What would Batman be without his sidekick? This fan looks a little like Burt Ward from the 1966 TV series, but opted to skip out on Ward's super short costume.
The Hulk
Someone is ready to hulk smash!
Chewbacca
It wouldn't be a comic convention without someone dressed up as the loveable Wookie. We just hope they weren't too hot under all that fur.
The Walking Dead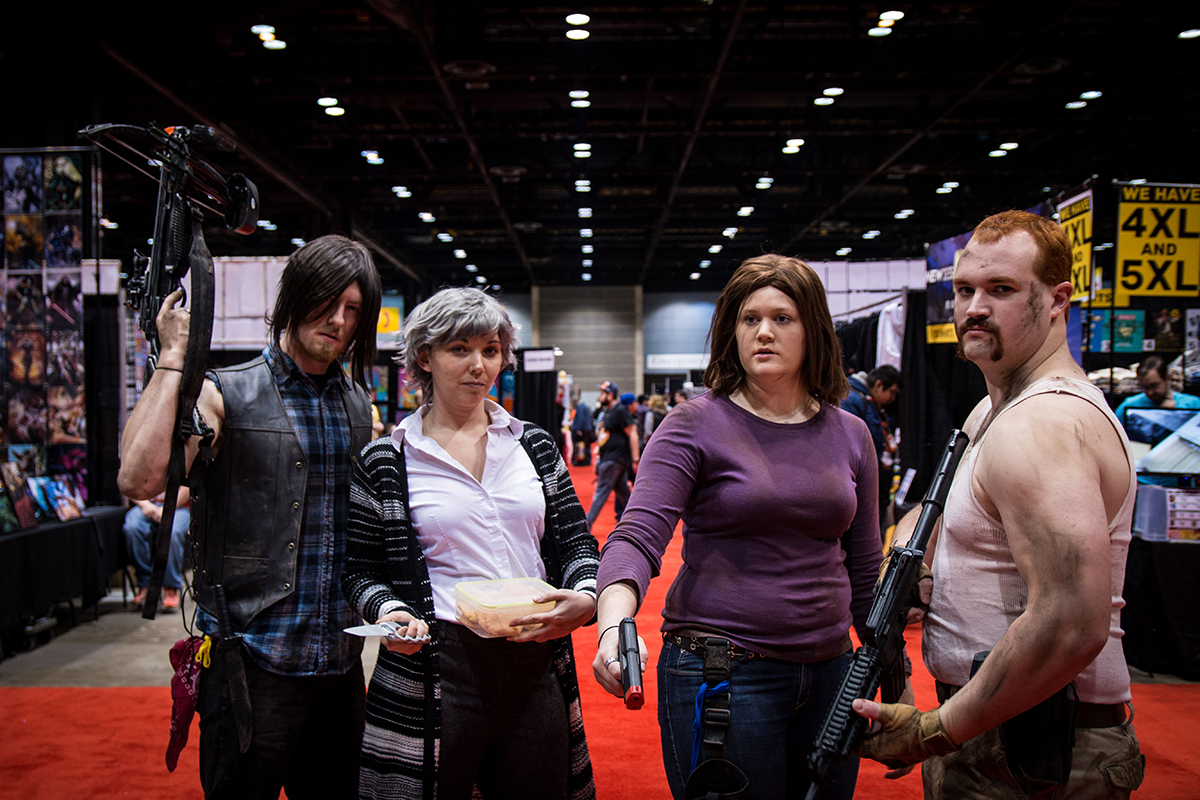 With the way the show kills off its characters, we can assume at least one of them didn't make it through the whole expo.
Kylo Ren
You might have heard about Star Wars: The Force Awakens. You know, the highest grossing film of all time? The blockbuster ushered in a new generation of fans, who showed up in droves this weekend.
Captain Cold and Mr. Freeze
Two of DC Comic's biggest supervillains teamed up for this photo.
The Riddler
There's no question as to who this Batman villain is.
And, of course, Chicago's very own Svengoolie!
Sven was at C2E2 this weekend, and a lot of his fans came to show their love for their hometown horror show icon.
Bonus:
We loved this man's 1960s Batman-inspired suit. The colorful outfit draws inspriation from the show's pop-art vibe, and we bet Adam West would be equally impressed. This man had us thinking, where can we get this for next year?