Q&A: Take 5 with Jonathan Kite of '2 Broke Girls'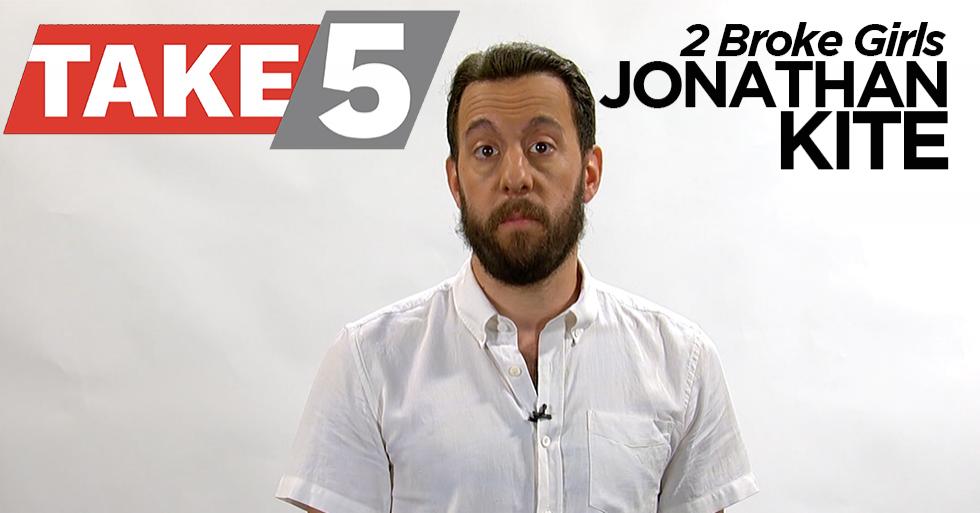 The hilarious stand-up comedian, impressionist and 2 Broke Girls star Jonathan Kite made the trip back to his hometown of Chicago to head to his stomping grounds of Niles North High School in Skokie. Kite was in town for a taping of his stand-up special Back 2 School.
Being back in town is certainly nostalgic for Kite, but it gives him the chance to do a few of his favorite Chicago past-times: eat and impersonate Barack Obama. We had the chance to Take 5 with him and talk comedy, 2 Broke Girls and selling hot dogs at Wrigley Field.
WCIU: What's your favorite thing to do back in Chicago?
JK: My favorite thing to do in Chicago is eat.
WCIU: What is your favorite restaurant?
JK: My favorite restaurant in Chicago is Walker Brother's Original Pancake house for breakfast, lunch and dinner. Then if I have a fourth meal, it's Lou Malnati's pizza.
WCIU: Who are your comedy inspirations?
JK: I have a few comedy inspirations: Robin Williams, Michael Keaton, Tom Hanks, Jim Carrey and Rodney Dangerfield.
WCIU: Who is your favorite person to impersonate?
JK: When I'm in Chicago, I like to impersonate President Barack Obama. [In a Barack Obama voice] Hello, America. This is President Barack Obama. I'm here with Jonathan Kite and we just want to say thank you for watching 2 Broke Girls.
WCIU: Cubs or Sox?
JK: Cubs fan. I used to work at Wrigley Field. I was there selling hot dogs the summer McGuire and Sosa were going for the home run championship.
WCIU: What's the best thing about working on 2 Broke Girls?
JK: The best thing about working on 2 Broke Girls is the insurance. No, the best thing about working on 2 Broke Girls is I get to dress up for a living. It's something I've always wanted to do and I get to do it with people I really love and admire and respect on a show I'm really passionate about. Win, win, win.
WCIU: Are you a Max or Caroline guy?
JK: I'm a Sophie guy.
Watch 2 Broke Girls weeknights at 9 and 9:30pm, and Sundays at 5, 5:30, 9 and 9:30pm on The U!