Meet Chicago's 8 new taquerias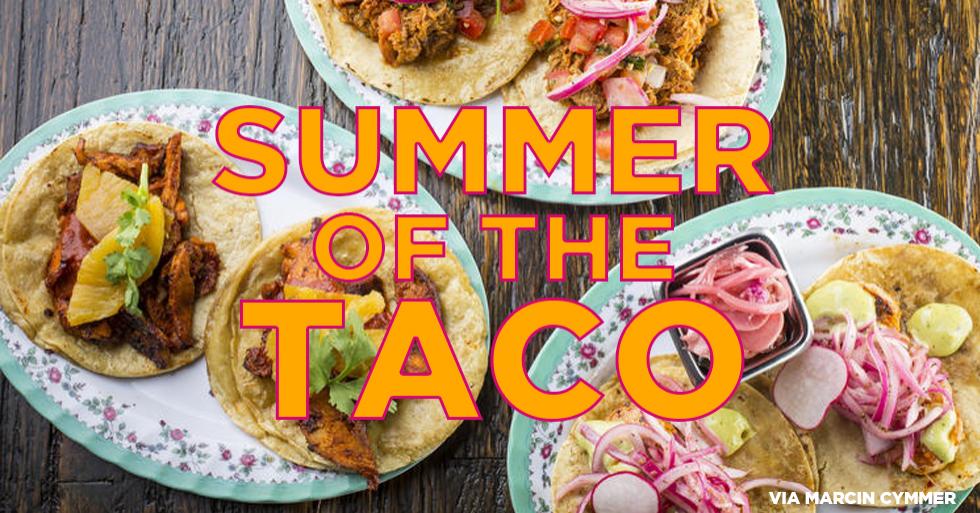 Hamburgers and hot dogs might be your go-to protein this summer, but when you're out and about we suggest you skip the buns and get your fix in a tortilla. And with eight new taco spots already on the scene this year, you've got options to fit every craving and occasion. Plus, we tell you what makes these newbies shine.
Federales Tequila & Tacos
180 N. Morgan St. 773-831-9696

The West Loop spot from Four Corners Tavern Group (Schoolyard Tavern & Grill, Benchmark) and Hogsalt (Au Cheval, Gilt Bar, Bavette's) focuses on slow-smoked meats including crispy pork belly al pastor, grilled carne asada and shredded beef brisket. Served in corn tortillas with shredded cabbage, wafer-thin radishes, lime wedges and pickled red onions and carrots, you can get them a la carte ($4.50) or as part of a platter of four with rice and beans ($18). Pair your meal with a classic or mezcal margarita ($12) or kick off a summer celebration with a round of tequila served in shot glasses made of ice ($9-$12).

Why we're excited: The restaurant also serves tequila and tacos aboard a trolley that ferries people to and from events at the United Center.
Click here for the rest.