Peter Engel talks 'Saved by the Bell' and Hamilton's Lin-Manuel Miranda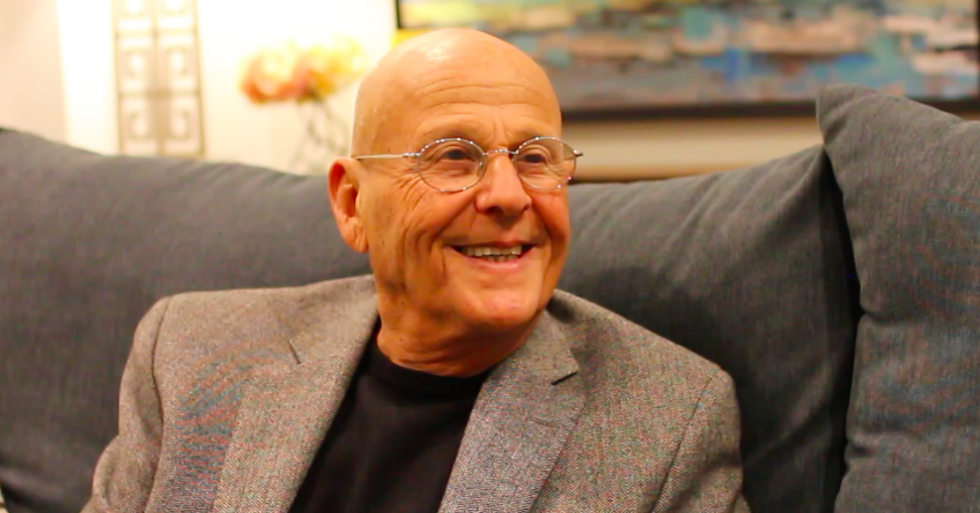 There were four words at the end of every Saved by the Bell episode: "Executive Producer: Peter Engel." Now, TV producer Peter Engel has documented his television industry days in a new memoir, I Was Saved by the Bell. He is currently in Chicago to sign books at the pop-up diner inspired by his series, Saved by the Max.
Engel loves the idea of the Bell-inspired diner in Wicker Park. "I think it's tremendous. We didn't have booze or liquor in the Max, of course," he tells us. "But I think from what I've seen so far they've really done it well." Engel will make his first visit to Saved by the Max on Friday, November 18, at 11 AM for his book signing.
Engel used to visit Chicago often. "My son lived here and worked here. I would only come in April, May and June – always for the Cubs." He's thrilled about the Cubs' World Series win and for the city. "I love the people of Chicago; they're the best. And now, there's the Cubs."
Both Peter Engel and Saved by the Bell have huge fans, including Hamilton's Lin-Manuel Miranda, who invited Engel to see the Broadway hit himself. "The show was spectacular. We sat in the sixth row. It was one of the greatest experiences of my life." The two met on-stage afterwards, and Lin-Manuel Miranda pulled out a very fitting Saved by the Bell quote. Check it out below.
Although Peter admits he was "saved by the bell" in his book title, he shares a story on You & Me of how the show nearly suffered an early death. "It would have been on and off in seven weeks," he says. Engel wasn't giving up that easy. "I said here's what I'm going to do. I'm going to lie down on your floor. You have two choices. Give me thirteen [episodes] or call security and have me shackled." Turns out, it worked, and the network aired all thirteen filmed episodes to develop into what would become a '90s classic.
Purchase a copy of I Was Saved by the Bell on Amazon and at bookstores everywhere.