Menu Item of the Week: Some Like it Black's Tacos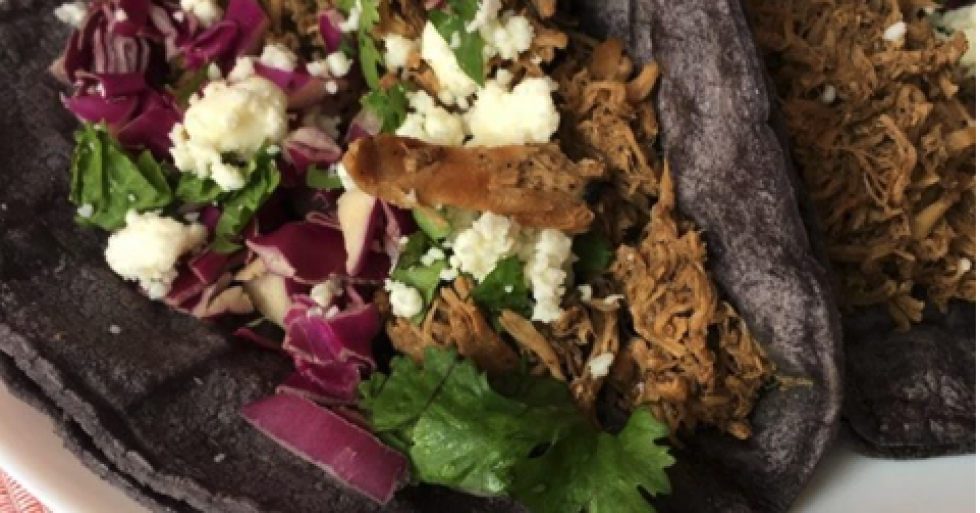 Great food, local vibes, and creative expression are all housed in a small cafe situated on the border of the Bronzeville and North Kenwood communities. Some Like it Black is a "creative arts bar" that not only welcomes local artists to perform, but also provides fresh, organic food at an affordable price for the community. Their tacos are one of the most popular items on their menu and we found out what makes them so great.
The best thing about the tacos is that there are options for meat-lovers to vegan diners. The fresh blue corn tortillas are topped with either grilled vegetables or shredded chicken and dressed with toppings such as red cabbages, onions, cilantro, and avocado. The flavors and seasonings incorporated take these tacos to the next level. Also, trying these tacos will not burn a hole in your wallet. They are priced at $3 each.
Now with those tacos, you will need something to drink. There is also a popular drink on the menu called "Black Girl Magic," which is a lemonade infused with active charcoal. For all of the skeptics, the lemonade is a perfect balance of sweetness and tartness, while the charcoal is absolutely tasteless. The active charcoal has a list of health benefits including cleansing toxins from your body. We never expected anything that good for you would taste so great. A cup of "Black Girl Magic" is priced at $3.99. To find out more about the food or events at Some Like it Black, click here.