Menu Item of the Week: MAK "Veggie" Falafel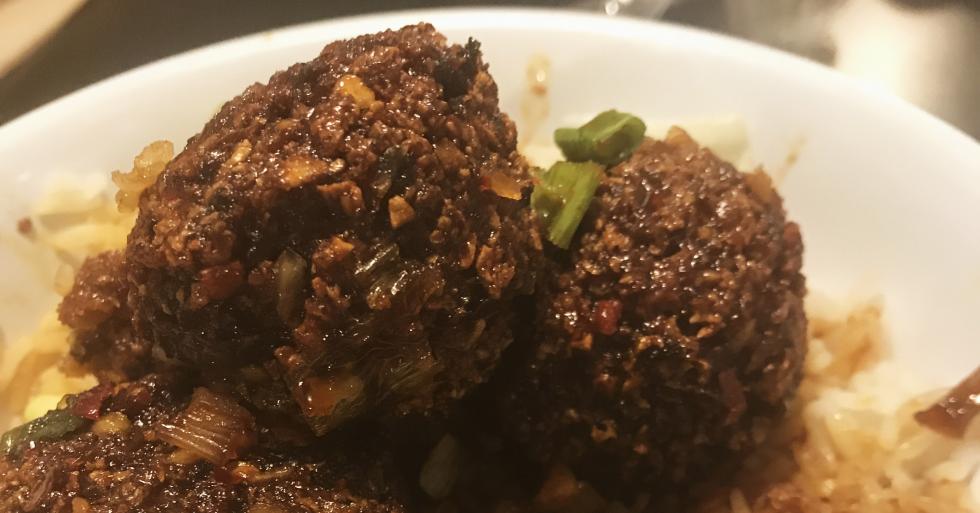 Chicago is known for all of the great burgers, hence the newly crowned best burger, and other carnivore dreams but there are quite a few veggie options around town to enjoy. This week, we chose a tasty falafel with a modern edge that is made with food allergies in mind.
Modern Asian Kitchen, located at 1924 W. Division, is a fast-casual spot with something for everyone. The falafel is made with made with edamame & chickpeas and served with white rice, brown rice, or quinoa. The non-spicy version is highlighted with a bit of sweetness while the medium and spicy version raises the heat level a bit. All of the versions are gluten-free and vegetarian-friendly.
Although we love the falafel, Modern Asian Kitchen had some other tasty options to try. There most popular dish is the chicken "wangs," which are crispy fried with a sweet and spicy sauce. They also offer a variety of customized bowls with a variety of meat, veggies, and starch options.
Modern Asian Kitchen is a casual spot to get a healthy meal for any taste palette. If you are looking to mix it up, stop by!