Menu Item of the Week: Chant's Shrimp Rolls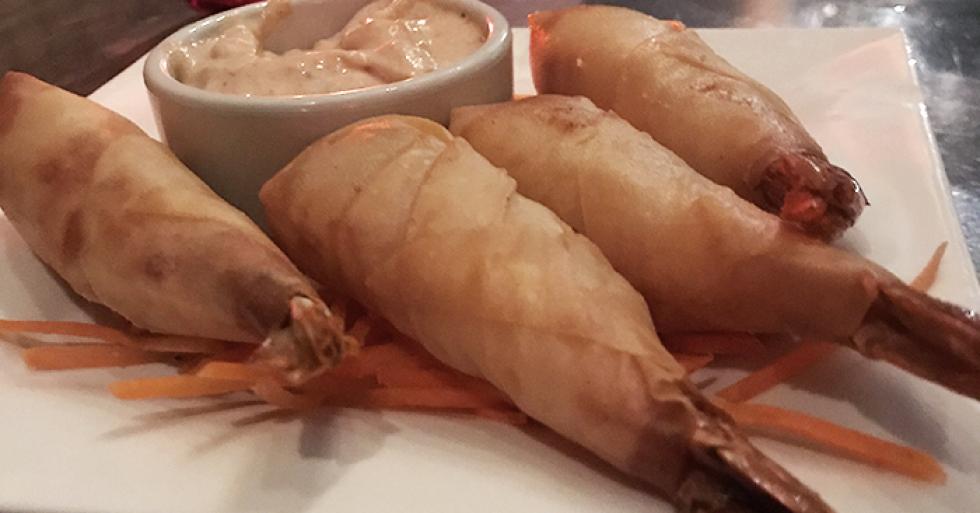 Chant is a bustling upscale casual dining spot located in Hyde Park. Bridging together Asian, Creole, American, Italian, Mexican cuisine and more, their menu features fusion dishes that represent global cuisine. The culinary team believes that "food is not just there to feed the body but the mind and soul as well."
The shrimp rolls definitely fed our mind, body, and soul. This menu item seems to be a favorite among the diners at Chant. Seasoned chicken and shrimp are double wrapped in a wanton pastry skin and then fried. They are served with a honey mustard dipping sauce and garnished with shredded carrots. You will want to dive right in when they arrive at your table, but these crispy delicacies are made-to-order and deliver right out of the grease. So, beware of the heat.
This menu item is featured on the "Small Plate" menu and priced at $12. Four large rolls come in each order. These can be eaten as an appetizer or you can order one of Chant's equally delicious sides (hint: the garlic cilantro fries are irresistible). All in all, Chant is a local favorite with a unique flair that simply can not be replicated. So head over to Chant and say that we sent you.