Menu Item of the Week: Mushroom and Quinoa Burger at Beatrix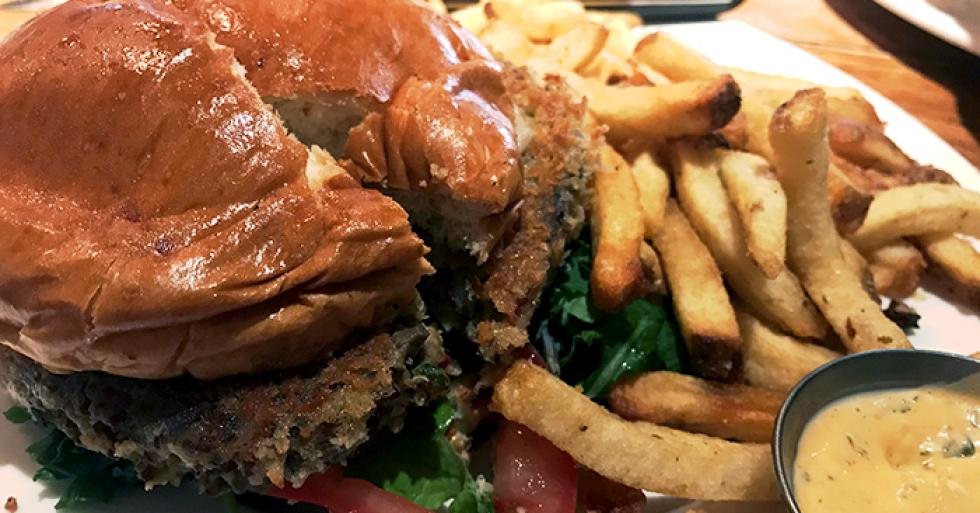 This menu item of the week is completely vegetarian and amazingly tasty. The mushroom and quinoa burger at Beatrix is a perfect lunch item.
The vegetarian burger is topped with Swiss cheese, baby kale and sriracha aioli. Beatrix is known for offering a great variety of options, and this burger is enjoyable for both meat lovers and vegetarians. The complete meal is rounded out with Beatrix's Kennebec fries, which are thick-cut potatoes seasoned with crispy lemons and chilis.
This menu item is available on both the brunch and lunch menu, and priced at $13.95.
Beatrix has three locations around Chicago — River North, Streeterville and Fulton Market — so stop by and try our menu item of the week.