Meet our 'You on The U' winner, Michael!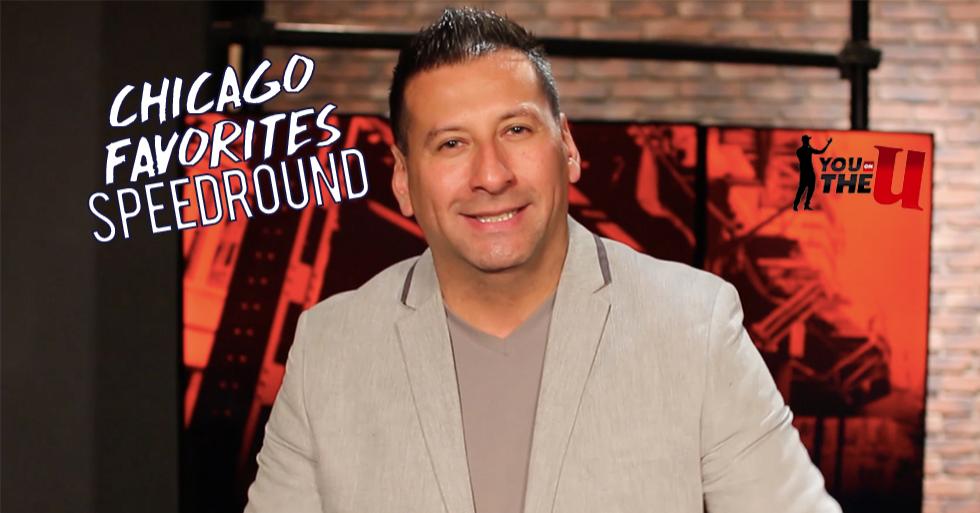 Meet Michael Gutierrez, a Chicago native born and raised in Wrigleyville who happens to root for both the Cubs and the Sox. Michael auditioned for our You on The U contest this July and is thrilled to join The U family.
Fun fact: Michael is fluent in Spanish! His favorite show on The U is Seinfeld and there are too many classic episodes for him to choose one. "Every day I have a new favorite episode, but I have to say 'The Bubble Boy' is in the top three," Michael says.
We did a speedround of Michael's favorite spots in Chicago! Watch it below.
BEST PIZZA: Lou Malnati's
BEST ROOFTOP: Anything in Wrigleyville
BEST BAR: FatPour
BEST MUSIC VENUE: Double Door
BEST COMEDY CLUB: Zanies or iO Theater
BEST INTERSECTION: Kedzie, Milwaukee and Logan Blvd.
BEST NEIGHBORHOOD: Logan Square
BEST LATE-NIGHT FOOD: Tacos from Taconazo
BEST BURGER: Kuma's
BEST BRUNCH: Rio's D'Sudamerica
BEST SEASON: Summer
BEST SPORTS TEAM: Cubbies
Watch Michael Guterrez's interview on You & Me here!