The Marist and Brother Rice rivalry is still going strong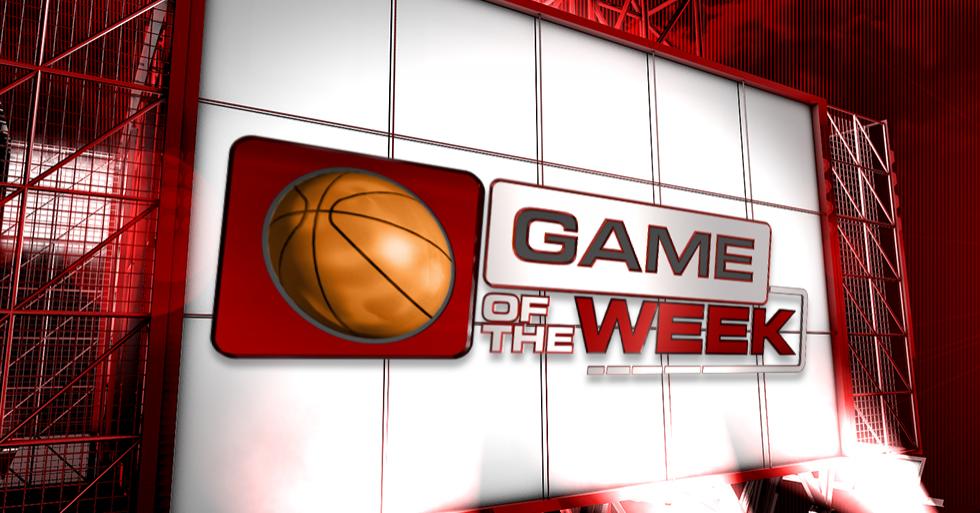 The rivalry between the Marist RedHawks and Brother Rice Crusaders is greatly anticipated each year in boys' sporting events. The "Pulaski Showdown" has been played 36 times in football since 1975 and the Crusaders lead with a 19-17 record. In basketball, Marist leads 15-14 in the last 29 games. This rivalry continues to bring the Marist and Brother Rice communities together.
"Rice has a great program and the players from both teams are familiar with each other, coming from the same grammar schools," boys' head basketball coach Mr. Gene Nolan said. "It creates a really fun atmosphere and a great experience."
Alumnus and current academic dean of underclassmen Mr. Joe Inzinga graduated in 1977 when Marist was all boys.
"The rivalry was very intense and represented bragging rights until the next year," Inzinga said. "It continues to be a healthy rivalry, one we hope lasts for generations to come."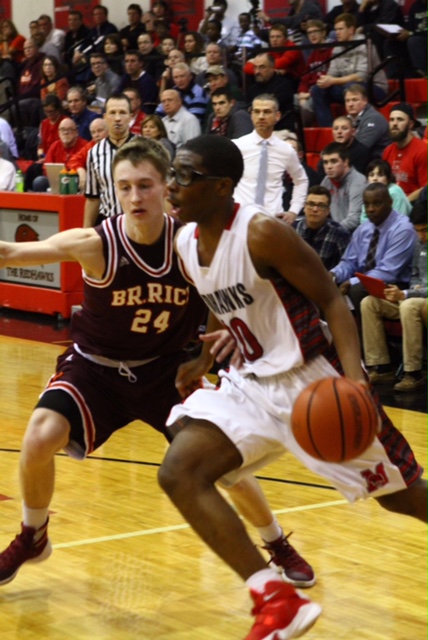 Marist's Morgan Taylor '18 tries to get past a Br. Rice defender at last year's game.
Underclassmen dean of discipline Mr. Don Pirkle also graduated Marist in 1977 but he does not remember a big showdown between the schools because it was in its beginning stages.
"Through the years, time has made the rivalry what it is today," Pirkle said.
The rivalry is a frequent topic of discussion, causing a lot of excitement for the game among the students and especially the players.
"Off the court we try to keep each other mentally calm and locked in because we know how much hype surrounds the game," senior basketball player Justin Brown said.
The Crusaders will host the RedHawks on Tuesday, Jan. 17. Tip-off is scheduled for 7 p.m. A broadcast of the basketball game will air live on The U Too.