Glazed and Infused Doughnuts are closing all of their locations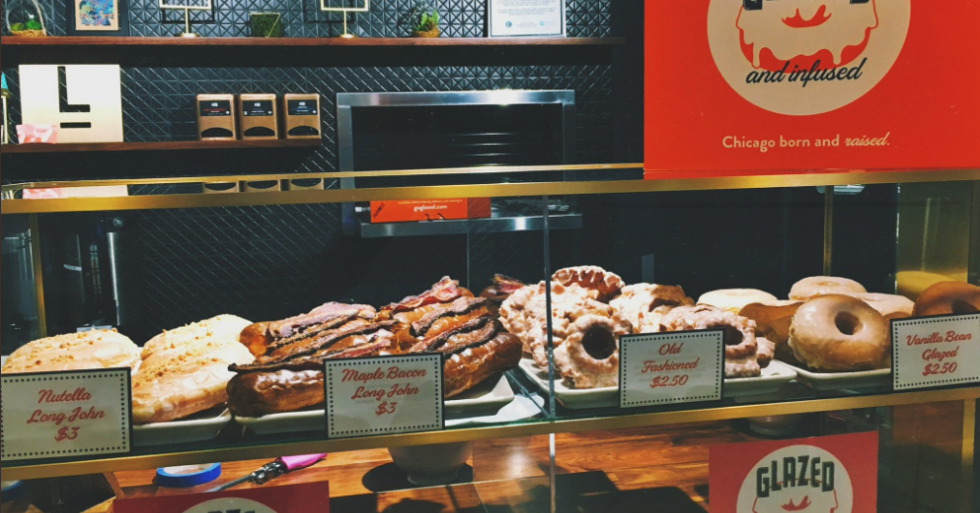 Picture: Glazed and Infused Twitter
Glazed and Infused Doughnuts has been serving Chicago for the past 5 years, but will be closing their doors before the new year. According to Eater Chicago, locations in Lincoln Park, Fulton Market, and the Loop have already closed while the River North shop will close on Sunday, New Year's Eve.
The employees were notified on Tuesday, the day after Christmas. Glazed and Infused is part of the Francesca's Restaurant Group that includes Italian restaurants Davanti Enoteca. The company is also closing the Davanti Enotca in River North.
Glazed and Infused is slated to be a part of the 2018 Donut Fest, it has not been confirmed if they will still be involved.