Game of the Week: Yard by yard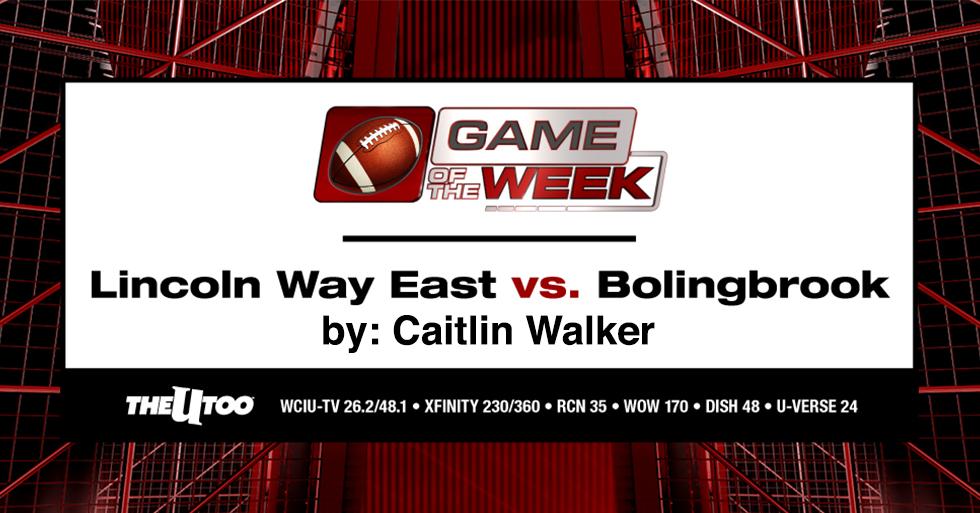 Football is all about hard work and dedication, and the boys and coaches of Bolingbrook High School's varsity football team have a lot of it.
Head coach, Officer John D. Ivlow and offensive lineman coach, Nick Detman are truly dedicated to the game of football. Their boys' varsity team is competing against Lincoln-Way East, who is great competition for the Bolingbrook team.
"You're never confident in this business, especially playing teams like that because they are a unique team and they are one of the best in the state year in and year out," Ivlow explains.
"I'm not sure. I think that Lincoln-Way East is a great team; a team that you have to play your best every time you play them. I think the Raiders will come out on top, but we'll have to play a great game on all three phases of the ball," Detman said.
Wide receiver, Kendall Smith, right guard offensive lineman, John T. Ivlow, and linebacker, Sam Nasca also commented on Friday's game against Lincoln-Way East. Smith expresses that turnovers and mental mistakes are what can hold them back from winning Friday night's game.
Reflecting back on Bolingbrook's 7-17 loss against Glenbard West JT Ivlow expressed, "They just outplayed us; they got us on plays. I honestly do feel like if we played them again then we would definitely beat them."
However, after the Raider's 55-7 win against Stagg, the team gained more confidence.
"Coming into this game we feel like we can play at a high level and we can play with a high team," Nasca explains.
Regardless of the teams and previous games, Friday night will still be a great one.
Caitlin Walker '17, Bolingbrook High School