Game of the Week comes to Gately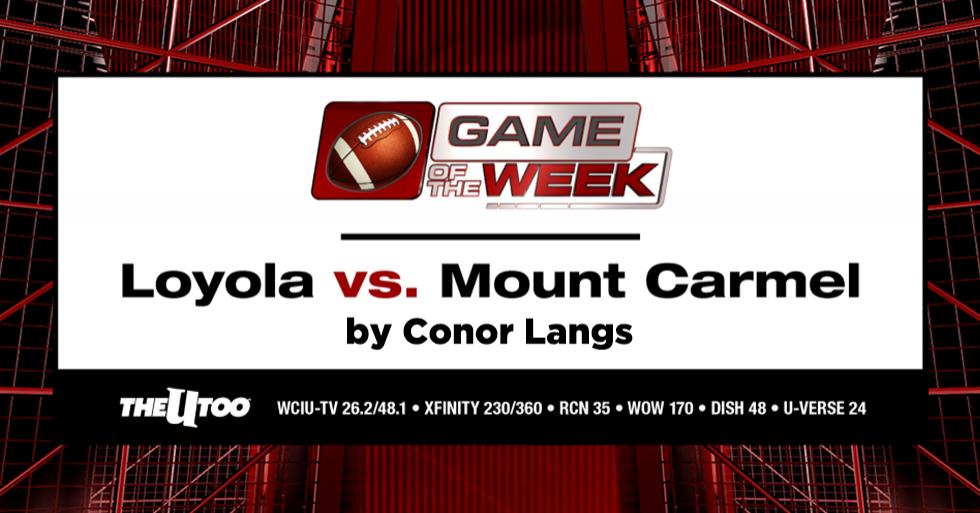 Friday's 7:30 PM matchup at Gately Stadium between last year's state champion (8A) Loyola Ramblers and the 13-time state champion Mount Carmel Caravan shapes up as the most important game of the season for both teams. With duplicate 2-0 records heading into week 3, it's an early season opportunity for the traditional football powers to establish themselves as the team to beat in the Catholic League.
Caravan Coach Frank Lenti brings a career record of 359-68 into the game, while the Ramblers' John Holocek, in a much shorter career, can boast a winning percentage well over .800.
Mount Carmel's strength is on the defensive side of the ball, with nine senior starters, but the Caravan figure to be tested by Loyola's high-powered offense, featuring quarterback Tommy Herrion and wide receiver Jake Marwede.
Marwede, who already has a scholarship offer from Duke, and Ian Swenson, with an offer from UConn, give the Ramblers two top 30 ranked players in the state by 247 sports.
The Caravan's offense will feature quarterback Dan Trudeau, wide receiver Alec Thomas, tight end Terrance Taylor, and running backs Michael Kennedy and Aristotle Nakos.
The long-standing rivalry began in 1924, when Loyola still was located on the lakefront in Rogers Park, and since has featured 62 regular season and playoff meetings. Overall, Mount Carmel leads the series 36 to 22, with four ties. Over the last 10 years, however, the series is dead even at 5-5, with three games having gone to overtime, and three others decided by a touchdown or less.
Last season, the Ramblers won by the convincing score of 49-21, their fourth victory in the past five meetings. The only exception was a hard fought defensive battle in 2014 that the Caravan won 10-7.
Looking at the overall series, Loyola's dominance over the last five years seems an historical aberration, as was the Caravan's streak of 13 straight victories over the Ramblers from 1985 to 2000.
Whichever team emerges victorious on Friday has an easier road the rest of the way, with Br. Rice looming as the biggest challenge on both teams' schedules. In addition to its away game at the Crusaders, Loyola will face Fenwick and Leo on the road, while hosting St. Francis, St. Rita, and Providence on their Wilmette campus field.
After Friday, the Caravan will face DePaul Academy away before taking on traditional rival St. Rita at home. After that, it faces Br. Rice on the road De LaSalle at home, before finishing on the road against Montini and Providence.
Conor Langs '17, Mount Carmel High School