47th Annual Pride Parade steps off in Chicago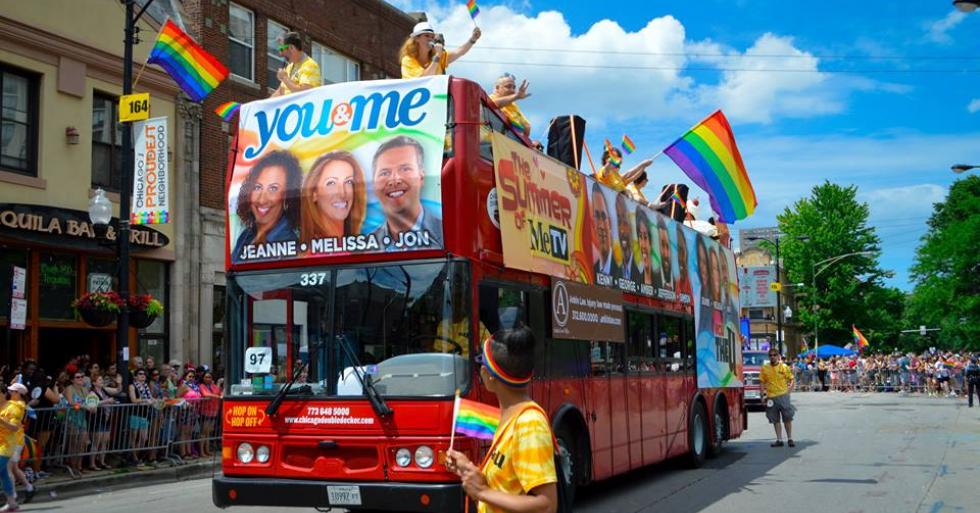 This past Sunday marked the 47th Annual Pride Parade in Chicago, exactly one year since the Supreme Court ruled that same-sex couples can marry nationwide. The streets were packed from corner to corner radiating with pride, love and color.
Melissa Forman and Jon Hansen from You & Me led The U's double-decker bus from Uptown to Lincoln Park. The bus was beaming with energy with Tonight on The U hosts, Amber, Simeon and Jefferson, along with 26 N. Halsted's George Blaise and CPS Sports Edition's Kenny Reynolds. It was a sweet time for our volunteers dancing in a 2 Broke Girls cupcake!
Amber went to Twitter to say, "Today, I got to be a part of something incredible. It was a place of no judgment and unconditional love."
Visit our Facebook to see The U's entire photo gallery. A very special thanks to our sponsor Ankin Law Office.