Get to know Billy Gardell of 'Mike & Molly'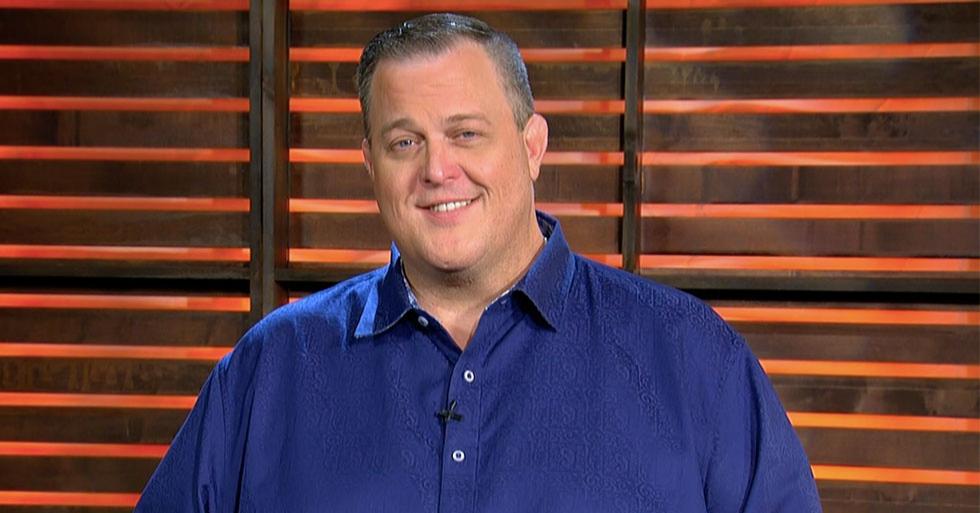 Billy Gardell is more than the lovable Mike Biggs on Mike & Molly. The Pittsburgh native stopped by our studio in Chicago to talk about memorable Mike & Molly moments, the Cubs, and what's coming up for him.
THE U: What brings you to Chicago?
BILLY GARDELL: I am lucky enough to be performing at the Paramount Theatre in Aurora Saturday night. Very excited about that.
THE U: How did you get into comedy and acting?
BG: I got into stand-up when I was 17. It's a gift, I think, to make people laugh and the older you get the more you realize how important that is. And acting, that's what every comic dreams of. You hope to get that great sitcom and I was fortunate enough to have that happen to me.
THE U: Are you a Cubs fan?
BG: I am from Pittsburgh so I'm a Pirates fan, but Mike Biggs was a huge Cubs fan and everybody asks me how he would have reacted, and I'm pretty sure he would have openly wept. I'm very happy for the city of Chicago; that was a well-earned victory.
THE U: Looking back on the six seasons of Mike & Molly, what has been the most memorable moment with the cast?
BG: There's been a million memorable moments with that cast. At the very beginning when our show first got picked up, we all went to dinner with our husbands and our wives and our kids and we all got together. That family moment stuck through the entire six years. That dinner, when we were getting to really know each other and trust each other, to me, was a very pivotal moment.
THE U: Could you imagine the set of Mike & Molly being anywhere but Chicago?
BG: I can't imagine the set of Mike & Molly being anywhere but Chicago because the creator of the show, Mark Roberts, was from Chicago. The feel and humor in that show was so Midwest that Chicago was the perfect setting for it.
THE U: What are three must-do activities while you're in Chicago?
BG: I have to walk through downtown with my headphones listening to some jazz, I have to hit Portillo's, and the third one is always a mystery — whatever happens.
THE U: We can't wait to see your new show based off of the play 'Million Dollar Quartet.' What can we expect from the show and your role of Colonel Tom Parker?
BG: My new show, Sun Records, is based on the play 'Million Dollar Quartet.' It's about the beginning of rock 'n' roll in Memphis, Tennesee. It's when the Delta blues, rockabilly and country music all smashed together to make this sound we now call rock 'n' roll. I get to play Colonel Tom Parker, Elvis' manager, and the reason I took it is because it's a dramatic turn. Playing Mike was playing the sweetest guy on TV. The Colonel Parker role is going to be nice, because it gives me a chance to do something different. I made him a cross between Walter White [of Breaking Bad] and Foghorn Leghorn.
THE U: Do you have any other projects currently in the works?
BG: I'm also touring doing my stand-up and getting ready to shoot another hour-long special hopefully in the next few months.
Take a look as he answers questions in our Speedround.
Watch Mike & Molly, every night at 6PM and 6:30PM on The U.