A surprise collab at this year's North Coast Music Festival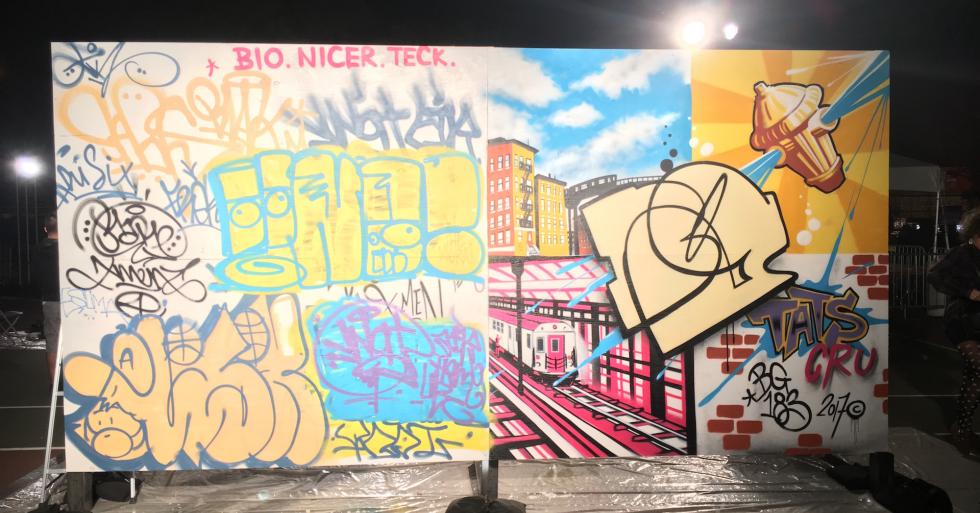 Eight years in and North Coast Music Festival has yet to disappoint. Chicago's eclectic festival returned to Union Park this past Labor Day weekend with three days of jam bands, DJs, silent discos and art. Needless to say, North Coast is one fest where there is something for everyone. Check out the best of this year's fest.
The jams: NCMF's diversified lineup sets the weekend up for success. From hip-hop artists Gucci Mane and Lil Dicky, to the electronic DJ master Deadmau5 joined by prodcuer Eric Prydz, to even the seven-man funk band Lettuce – like we said – there's something for everyone.
The art: North Coast's artists are given what sounds like free range when creating the festival's art. Instagram artists @ynot.tony.makaroni and @ali_six_ whipped up the graffiti-inspired mural above in less than a day and let festival-goers admire their work in progress. Not to mention, the giant murals make great additions to any Snapchat or Instagram story.
The rapper: Sunday gave Coasties the surprise collaboration of the summer. Chicago-based hip-hop group the Cool Kids brought out our hometown great, Chance the Rapper. The two blended into beats of hip-hop heaven. What a way to close out the fest!